Fr. Stanley Rother becomes first American-born martyr
Fr. Rother was born in Oklahoma City, OK, making him the first martyr born in the United States
In 1986, he was sent to Santiago Atitlan from the Archdiocese of Oklahoma City.
He helped the people build a small hospital, a school and its first Catholic radio station.
Fr. Rother was called "Padre Francisco" and was much beloved by everyone.
Unfortunately for priests in Guatemala, the country erupted in civil war between 1960 and 1996
Deacons and parishioners were killed, their bodies left at Fr. Rother's church door. Soon, he began to receive death threats for his opposition to Guatemalan military presence in the area.
Fr. Rother returned to Oklahoma in January 1981, during which time the Catholic radio station was destroyed and its director murdered.
The bodies left at the church revealed signs of torture and Fr. Rother still chose to return to Guatemala in May the same year.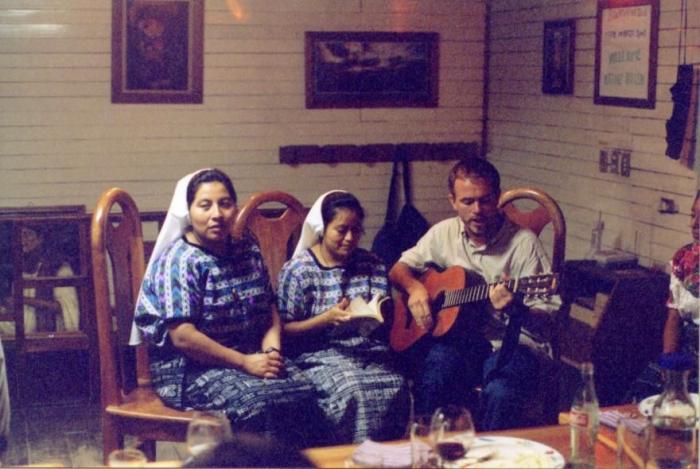 Father Rother remained in war-torn Guatemala for the faith.
He was warned before his return. His name was on the death list and he still sought permission to return to Guatemala.
On July 28, gunmen broke into the rectory of his church and shot him twice in the head after a brief struggle, making him one of ten priests murdered in Guatemala that year.
Fr. Rother's body was flown to Oklahoma City and he was buried in his hometown Okarche, OK.
His former Tzutuhil parishioners requested his heart be removed and buried beneath the alter in his Guatemala church, and permission was granted.
Since his death, many Catholics in Oklahoma and Guatemala considered him to be a martyr for the faith.
The archdiocese petitioned the Holy See to designate Fr. Rother "fit for veneration" and his case was accepted by Rome. He currently holds the title, "Servant of God."
On Friday, December 2, the Vatican announced his recognition of martyrdom has cleared the way for his beatification.
wpsd_autopost:

1