Spiderman star, Andrew Garfield takes on role as Jesuit priest and finds passion for God
Actor Andrew Garfield, famous for "Amazing Spiderman" and recent faith-based film "Hacksaw Ridge," is now appearing in a new Christian film – "Silence."
Garfield and fellow actor Adam Driver, known for his role in "Star Wars: The Force Awakens," play Jesuit priests traveling through Japan in search of their mentor.
Along their journey, they face persecution and violence, but refuse to stop sharing the Gospel.
To prepare for their roles, Garfield and Driver attended a Jesuit retreat, where they were taught Jesuit traditions, Scripture and prayer.
According to CBN, Garfield explained: "I'm not a Christian person. I consider myself pantheist, agnostic, occasionally atheist, and a little bit Jewish, but mostly confused."
During his time at the retreat, Garfield's confusion was wiped away.
"I was filled up with all this information and all this longing to spread the teachings of Christ, which I truly started to adore," he told Hollywood Reporter.
Garfield was extremely excited but the actor admitted he still struggles.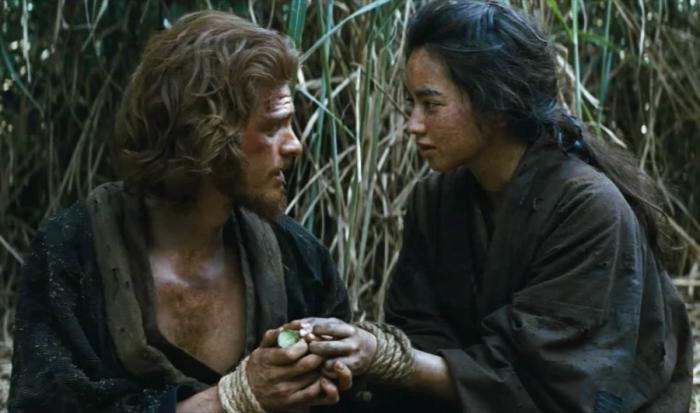 God works in mysterious ways.
"I'm a believer with some doubts," he shared. "But the doubts push me to find a purer sense of the other, a purer sense, if you want, of the word 'God.'"
He continued, speaking of Father James Martin, a Jesuit priest who mentored and advised the actors.
"He gave me a spiritual direction as if I were a Jesuit in training," Garfield explained. "It became a very personal journey for me. …[He] gave me the tools and guidance to create my very own deep, intimate relationship with God."
During his training, Garfield was completely immersed in the Jesuit lifestyle. He was taught what it means to be a follower of Christ, how to pray, what God wants for us all and how to better understand the sacrifice Christ made for all humanity.
"It's almost like a 12-step program," Garfield said. "In fact, it's the basis for a lot of 12-step programs, a long form meditation and prayer spent imagining the life of Christ, story by story, gospel by gospel, and sitting with his teachings, sitting with Him as He discovers who He is in the wilderness, and really meditating upon His life and even crucifixion."
Garfield may have attended the retreat with the sole purpose of preparing for his role but he was pleasantly surprised to leave with a better understanding of the Word, the Lord and himself.
wpsd_autopost:

1