Articles
5 Beautiful scriptures to remind you what Easter is all about
This Easter, make sure to take a moment with your family to thank Jesus for his amazing sacrifice.
Turn to these scriptures to recall the amazing Resurrection of Jesus Christ.
This is the true reason we celebrate Easter. We celebrate life, sacrifice and new beginnings.
"Jesus said: I am the Way; I am Truth and Life. No one can come to the Father except through me. If you know me, you will know my Father too. From this moment you know him and have seen him." – John 14:6-7
Jesus is the way, the truth and the life. He is the way to eternity with our Heavenly Father.
"After Jesus had taken the wine he said, 'It is fulfilled'; and bowing his head he gave up his spirit." – John 19:30
The words "It is finished" have since become amazing words that ripple through the Christian community. With Christ's death, everything was changed forever. Jesus died for the sins we are all guilty of and allowed us to find redemption, though none of us are truly worthy.
"The veil of the Sanctuary was torn right down the middle." – Luke 23:45
The veil of the temple was an enormous curtain representing the divide between man and God. When Christ gave his life for us, the veil was torn and now nothing separates us from the Lord!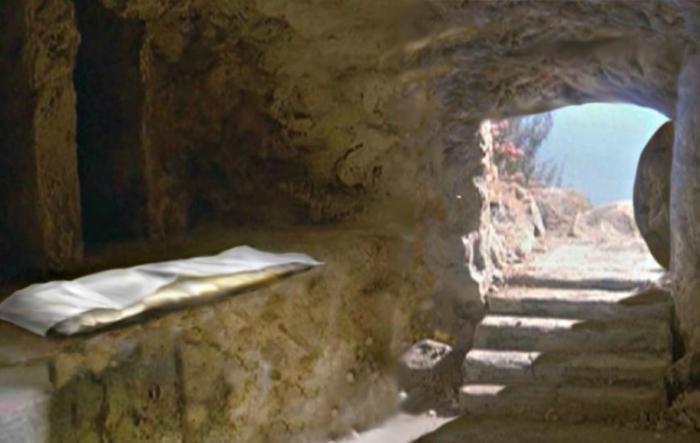 Jesus has risen (Urantiansoiourn).
"He is not here; he has risen…" – Luke 24:6
Jesus is alive! God is, and never will be, dead. No one can ever kill Jesus Christ, our Lord God, or the Holy Spirit. They will always live on to encourage us, commune with us, help us and stay by our sides for the rest of our days.
"Jesus said: I am the resurrection. Anyone who believes in me, even though that person dies, will live," – John 11:25
The Easter celebration is much more than a memorial to Christ, who died for our sins. It's a celebration of thanks for the greatest gift ever bestowed upon mankind.
We have the gift of eternal life with our Heavenly Father and benefit from a loving God who doesn't just tell us about his love – he shows us.
---