Valentine's Day is full of excitement for billions of people around the world, who celebrate love with their significant others – but for those who are single, Valentine's Day can be difficult to handle.
While loving couples exchange gifts, gaze into each others' eyes and celebrate in their own unique ways, millions remain on the sidelines, waiting for Valentine's Day to be over so they can buy all the leftover holiday candy the next day for half off.
If you're still single and would rather sit on the couch watching movies rather than face the lovey-dovey couples overrunning the movie theaters, restaurants and local parks, this list is for you!
Unless you're planning to live your life as a nun or priest, God has a special someone waiting for you!
So how do you find this elusive "someone?"
Remember the following verses and pray, pray, pray!
The Lord God said, 'It is not right that the man should be alone. I shall make him a helper.' – Genesis 2:18
From the start, God made it clear no one should be without a mate. The Lord has someone for you so don't give up hope! Sometimes we meet our mates in elementary school and sometimes we don't meet them until we're ready to retire, either way, pray regularly for your future spouse, that they are safe, that they know the Lord and that they cross your path soon.
Better two than one alone, since thus their work is really rewarding. If one should fall, the other helps him up; but what of the person with no one to help him up when he falls? Again: if two sleep together they keep warm, but how can anyone keep warm alone? Where one alone would be overcome, two will put up resistance; and a threefold cord is not quickly broken. – Ecclesiastes 4:9-12
The Bible tells us over and over that we are meant to have a partner. This reaffirms there is someone waiting for us and is probably dealing with the same impatience and longing as we are. It's best to trust in the Lord and overcome the loneliness with spiritual strength. Take time to read the Bible, meet for Bible studies and pray for an end to your loneliness.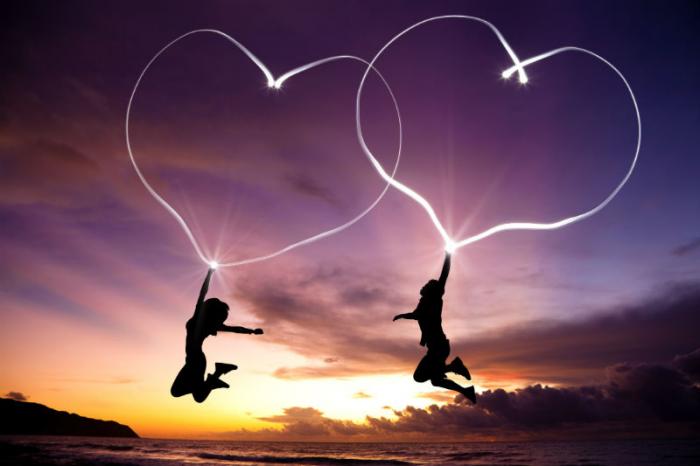 Never forget to love.
'Ask, and it will be given to you; search, and you will find; knock, and the door will be opened to you.– Matthew 7:7
God knows the desires of our hearts. If you're still looking for your special someone, ask God to send them your way. God works in mysterious ways and may send them right to your doorstep or may allow you to encounter them one random day at the grocery store.
Either way, don't forget to pray that your future spouse already knows the Lord and will obey when God tries to lead them to you.
Search in the Lord's book, and read, not one of these will be missing, not one of them lacking a mate; for thus his mouth has ordained it, and his spirit has brought them together. – Isaiah 34:16
Again God tells us we have a mate. The Holy Spirit will guide you to him or her at a time when you're both ready. In the meantime, pray that you will meet your destined person and work on improving your relationship with God.
When you have a good relationship with the Lord, you will notice you have more patience and will not feel so alone as you eagerly await your future mate.
For the vision is for its appointed time, it hastens towards its end and it will not lie; although it may take some time, wait for it, for come it certainly will before too long. – Habakkuk 2:3
Sometimes waiting is too hard and you find yourself willing to make compromises you never would have in the past – the Bible tells us to be patient for our desires will come when they should. Again, trust in the Lord and turn to him when you are feeling lonely.
Remember, no one is meant to be alone. There are several modern ways to find someone to love, whether it come in the form of dating sites, referrals from friends and family or chance encounters, you never know when love will find you so keep your chin up and remember to turn to the Lord when you feel lonely, frustrated and impatient.
---