We all love to celebrate Easter with brightly colored hard boiled eggs, candy, cute pictures of bunnies and chicks and we all love to gather together to party!
Regardless of how you celebrate Easter, don't forget the real reason for the holiday.
Jesus Christ lived a life without sin and selflessly gave it away for our sake.
It's easy to remember that Easter is the celebration of Jesus' resurrection and prevalence over sin, but too often we chalk it up to a simple: "Thanks for saving me Jesus!"
Here are eight thought-provoking quotes that can help you understand what Christ did for us on an even deeper level.
1. Jesus said: I am the resurrection. Anyone who believes in me, even though that person dies, will live, and whoever lives and believes in me will never die…-John 11:25-26
2. "A man who was completely innocent, offered himself as a sacrifice for the good of others, including his enemies, and became the ransom of the world. It was a perfect act." -Mahatma Gandhi

3. "God loves each of us as if there were only one of us." – St. Augustine

4. "If man had his way, the plan of redemption would be an endless and bloody conflict. In reality, salvation was bought not by Jesus' fist, but by His nail-pierced hands; not by muscle but by love; not by vengeance but by forgiveness; not by force but by sacrifice. Jesus Christ our Lord surrendered in order that He might win; He destroyed His enemies by dying for them and conquered death by allowing death to conquer Him." – A.W. Tozer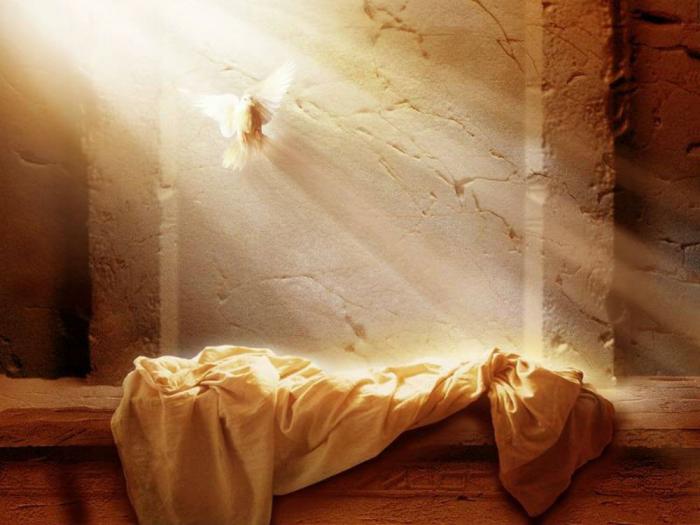 Christ died for our sins so we can reach an eternal life in Heaven (YouTube).
5. "Easter says you can put truth in a grave, but it won't stay there." – Clarence W. Hall

6. "Easter was when Hope in person surprised the whole world by coming forward from the future into the present." – N.T. Wright

7. "The joyful news that He is risen does not change the contemporary world. Still before us lie work, discipline, sacrifice. But the fact of Easter gives us the spiritual power to do the work, accept the discipline, and make the sacrifice." – Henry Knox Sherrill
8. "Do not abandon yourselves to despair. We are the Easter people and hallelujah is our song." – Pope John Paul II 
Hopefully these thought-provoking quotes made a difference in your Easter celebrations and helped you truly understand the miracle Jesus performed – just for us.

---