Has a sign of the Virgin Mary been seen in the heavens? Residents of the island nation of Tonga have photographed what they say was a miraculous, brilliant apparition that appears in photographs as a cloud.
The people of Tonga in the South Pacific have photographed what they believe is a miraculous apparition of the Virgin Mary in the sky. The apparition appeared in the clouds in the shape of Our Lady, but unlike the other clouds, it retained its form for some time. It also glowed more brightly than the other clouds.
The apparition was clearly dressed as Our Lady. The shape and form clearly showed a cloak, hands and feet, and a covered head. Stunned eyewitnesses photographed it several times.
The most likely explanation is that the apparition is a cloud, brightly lit by the sun at a particularly striking angle. However, this does not explain how the cloud retained its form or so long. The people of Tonga see clouds all the time, so the cloud had to be extraordinary for it to be photographed.
The cloud persisted for some time, giving people time to look upon it and reflect.
It was also widely discussed on the island and is now making international news reports.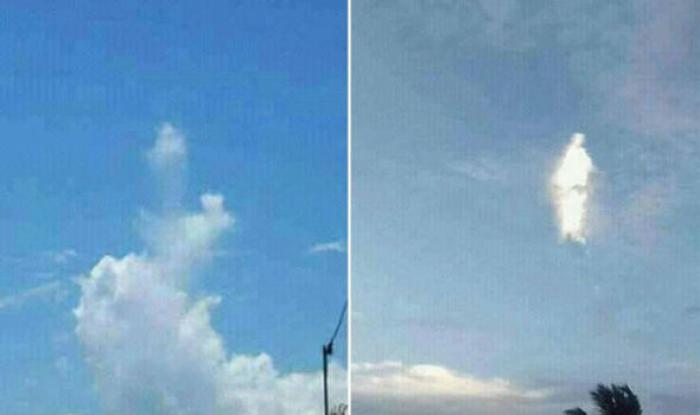 Several people noticed the cloud and took pictures of the miraculous sight.
Skeptics will insist it was only a cloud, but for believers, it is yet another sign they are on the right track. It is important we pay attention to miraculous things, for the Bible tells us in Acts, "I will show wonders in the heavens above…"
---