Is it an angel, or is it Our Lord, Jesus Christ? A freelance photographer has captured what appears to be an apparition standing at the top of The Tribute in Light at the World Trade Center site.
Richard McCormack had taken many photos of the site that night, but the miraculous image appeared in only one.
At the very top of the beam stands, what many believe to be, a silhouette of an angel. McCormack believes his angel bears a striking resemblance to Jesus, according to the Daily Mail.
The image has spread rampantly through social media, with many believers convinced this religious sign holds a more significant meaning.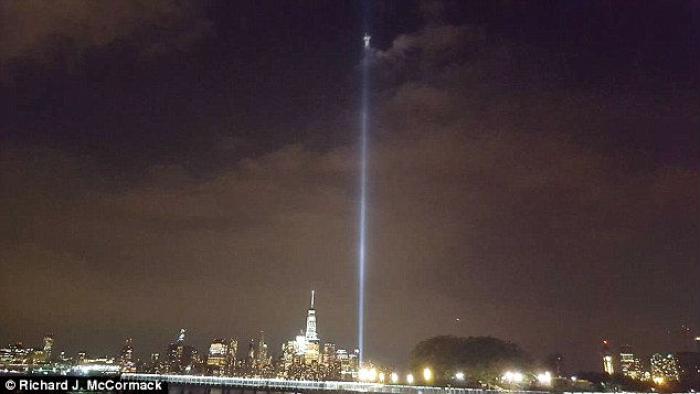 Is that Jesus at the top of New York's Tribute in Light?
"You must be a very special human being to have captured this. We have to believe there is more than the horrors that manifest on this planet. Thank you, Jesus," expressed commenter, Cristina Fontanelli.
"Do you know how blessed you are? Everybody has taken this same picture for years, but this angel chose you," added Doris Camacho.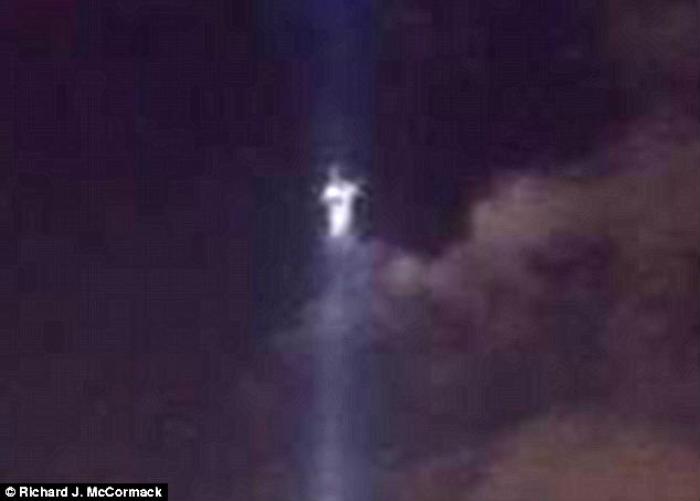 As with all miracles, skeptics have come forward to question its validity. Some claim the image was photoshopped, and others believe it is a hologram put there by the government.
According to McCormack, who is now referred to as "God's Middle Man," he did not tamper with or alter the image in any way.
"The Lord is with us, and this is just another reminder. It's beautiful," stated Helena Padgett.
---