In the Syrian rebel-held city of Harasta, children were slaughtered by a bombing believed to have been deployed by President Bashar al-Assad.
At a nursery school in Harasta, children played on indoor playground equipment, pushed trucks along the tiled floors and took turns swinging on the play sets.
The laughter in the kindergarten play room came to a sudden stop when a bomb fell, injuring several and killing six of the innocents.
According to Daily Mail, the Syrian Observatory for Human Rights monitor revealed a total of seventeen people were injured in the attack specifically aiming for their school.
The Syrian Civil Defence force, known also as The White Helmets, responded to the attack.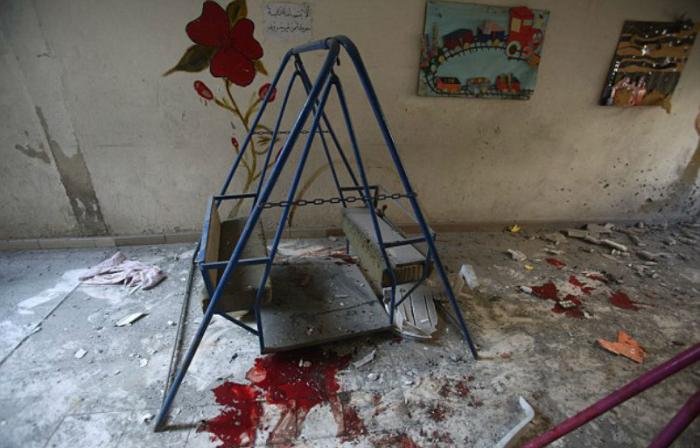 The bloodied play area reveals the heartbreaking attack (EPA).
One of the children killed was Jihad Qadado, the son of martyred Syrian Civil Defence force member Abdulfatah Qadado.
The deep impact of the boy's loss only worsened the responders' pain as they helped injured and crying children from the bloodied floors.
In Aleppo, residents are used to the attacks.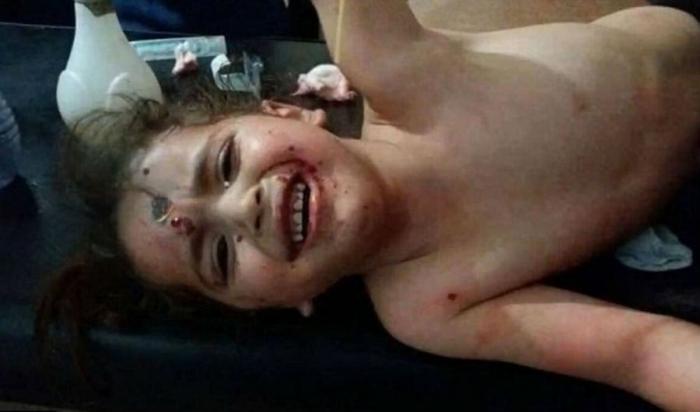 Children were bloodied and frightened (Twitter).
Bebars Mishal, an official with The White Helmets, explained, "Nothing can be done. Nobody can stop the planes."
He said his group, which digs victims from rubble and offers an ambulance service, is unable to help rescue workers or medical staff to prepare for such attacks.
"All we can do is take precautions and be ready 24 hours a day," he stated.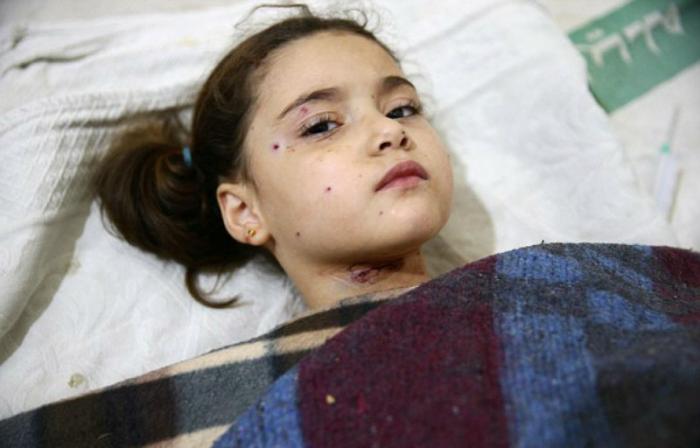 Some children were left shell-shocked (Reuters).
Modar Shekho, a nurse in eastern Aleppo, believes the bombings are to drive out all civilians, over 275,000 of which remain in the area.
"They call it a ceasefire," Sheko said. "The regime hasn't let us hear the end of it. As usual, when it ends they will let the bombardment loose. We've gotten used to this."
Please keep the Middle East in your prayers.
Father God,
We pray for peace in the Middle East
And hope to the innocents.
Lord, send your blessings to the broken
Food to the hungry
Water to the thirsty
And mercy to the suffering.
Heavenly Father,
Send healing to the victims
And strength to those helping.
Send your angels to encamp around the innocent
And change the hearts of evil men.
Amen.
---