Articles
Baby murderer encounters the Holy Virgin, who transforms him into a pro-life advocate
'The emphasis of pro-life medicine…has always been bringing Jesus Christ back as the divine physician.'
Dr. John Bruchalski once killed babies for a living; now, he fights to keep them alive.
Dr. Bruchalski once weighed babies who were born prematurely to mothers who didn't want them to determine whether they should be classified as "medical waste" or "viable."
If a premature baby weighed less than 500 grams or about 1-pound-one-ounce, it was classified "medical waste" and would be killed and discarded.
The cold calculations were routine to Dr. Bruchalski, who once believed health care for women was about fertility rights, rather than the cost of a human life.
In 2014, he admitted: "I wanted to care for people, I wanted to meet their needs."
Despite his positive attitude and aspirations, he found himself working as an OB/GYN and convinced himself working with women who wanted to abort their babies was a righteous profession that freed women from their chains of unwanted motherhood, regardless of the callous murder of unborn, or newly born infants.
It was when he was in college that he noticed some of his female friends were "struggling with fertility."
He admitted: "I saw everything in terms of rights. I thought I needed to liberate women from the chains of their fertility if I was going to go into medicine."

He concluded his studies and got his doctorate from the University of South Alabama College of Medicine in Mobile, and he completed his residency in obstetrics and gynecology at Easter Virginia Medical Center and the Jones Institute for Reproductive Medicine in Norfolk, which created the first American "test-tube baby" through in vitro fertilization.
Dr. Bruchalski admitted he no longer saw women as human beings. He said when one is considering how to control a women's fertility, one sees "a woman's body as much like a machine and its parts," which can be manipulated as the mechanic, or doctor, sees fit.
As time passed, he began to doubt the righteousness of his work. He noticed more and more cases of sexually transmitted diseases and felt a strong sense of brokenness from several patients.
He wanted to help these women but knew, deep down, that something was wrong.
Seeing the pain in his patients reminded him of a memory he had cast aside, a memory from a trip to Mexico City he'd taken during a break between medical school and his residency.
The group had visited the Basilica of Our Lady of Guadalupe on Tepeyac Hill, then to the site where Our Lady appeared in 1531 to St. Juan Diego.
Before the cloak of St. Juan Diego, he heard something he could never quite forget.
"A very clear American voice said, 'Why are you hurting me?'" Dr. Bruchalski recalled. "I heard it clearly, distinctly."
He wasn't prepared to consider what the words meant but knew he had to do something to shake the feeling that something was lacking in his life.
To cope, he began attending an Assembly of God church and volunteered at its crisis pregnancy center.
"Meanwhile, I'm going back to my residency, and I'm terminating pregnancies," he admitted. "It became a little schizophrenic."
It was around that time he delivered a premature child weighing 505 grams. The child did not survive and the neonatologist, who had never spoken to him before, approached the doctor.
She was a Catholic woman, and God used her words to pierce his heart: "I've seen you with your patients," she said. "On one hand, you take such good care of them, and on the other hand, when they don't want the baby, you give me garbage. These are children, and they deserve better."
Stunned, he could only listen as she continued.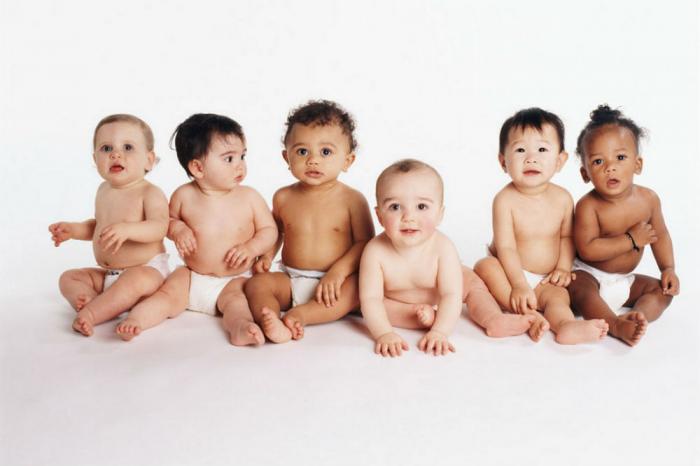 Life matters.
"Oh, and by the way, I just got back from a place called Medjugorje. I think you'd love it."

Medjugorje, located in Bosnia, is the site where several Marian apparitions drew pilgrims from around the world.
Not two days later, God provided Dr. Bruchalski a stunning opportunity when his mother called to invite him on a winter vacation to Yugoslavia – which included a trip to Medjugorje.
In Medjugorje, a woman from a Belgium pro-life group approached in and stated: "I have some messages for you from the Blessed Mother. You're a doctor, and you're supposed to help. Open up your diary."
"Excuse me? Dr. Burchalski asked. "Are you crazy?"
The young woman persisted, so he opened his notebook to take notes.
"In health care, practice excellent medicine, see the poor daily and follow the teachings of my Son's church," she explained. "If you can do those three things, you will help my Son renew the face of the earth."
Bruchalski recalled: "All of a sudden, the scales came off my eyes. I began to cry. I started telling Jesus I was sorry about everything I'd done. I realized that what I'd done up to that point was not helping people. I was compounding their problems."
The notes he took that day, which he still has to this day, inspired him to stop performing abortions, in vitro fertilizations and prescribing contraception.
He left his life of baby murder behind and now works for the new offices of Tepeyac OB/GYN, one of the largest free-standing, pro-life OB/GYN clinics in the United States.
The Tepeyac OB/GYN clinic
states
: "Medicine is an act of mercy, a way that God enacts his healing in the world. Merciful Medicine respects the dignity of the human person at all stages.
"We believe God calls us to care for those in need, whether spiritual, physical, emotional, or financial. We offer a variety of assistance to pregnant women lacking resources. We believe that Christ is the ultimate healer and the center of all our relationships: parent/child; mother/father; doctor/patient. We honor the whole person: body, mind, and spirit."
Staying true to the Tepeyac mission statement, Dr. Bruchalski told
Life Site
: "The emphasis of pro-life medicine…has always been bringing Jesus Christ back as the divine physician. That's what we call restorative or restoration in medicine.
"It's a Renaissance. It's actually a renewal. And only Jesus Christ can do that. We wanna be instruments of mercy. For us gynecologists, it's about emphasizing the language of the body that hormones promote in the body, but also this beauty of the genius of being feminine.
"It's this idea of respecting people and showing them what their potentials are. That they don't have to settle for shame and anxiety and fear and being used – we don't have to do that. We don't have to do that as doctors, we don't have to do that as patients, and we sure don't have to do that as a healthcare system. That's the future of medicine."
Tepeyac offers obstetrics, midwifery, gynecology, gynecological surgery, natural family planning, infertility treatments, adolescent health and hormone management – each of which supports the moral teachings of the Catholic Church.
The clinic does not commit or refer abortions, nor does it provide or refer sterilization or artificial contraception. It does perform emergency hysterectomies when it is medically necessary but does not perform them otherwise.
It also accepts most insurance plans and treats those who do not have insurance.
"We have to be alight on a hill to those coming after us," Dr. Bruchalski explained. "They're in a world where abortion is considered 'excellent, necessary' healthcare. And we have to fight that tooth and nail as we go forward."
"Medicine is an act of mercy, and health care is based on relationships," Bruchalski added. "Only when you rest in Jesus are you truly healthy. Jesus is the Divine Physician. When you can abide in the heart of Christ and have a relationship with Him, you're healthy – body, soul and spirit."