News
Bishop begs prayers for Dylann Roof's conversion and the souls of his victims
The death sentence announced this week for mass murderer Dylann Roof prompted the local Catholic bishop to call for prayer, for both the victims and Roof. The bishop also reiterated Catholic opposition to the death penalty.
"Please continue to pray for the victims, survivors and families of the Emanuel AME Church shooting. Please also pray for Mr. Roof and his family. May he acknowledge his sins, convert to the Lord and experience His loving mercy," Bishop Robert E. Guglielmone of Charleston said Jan. 10.
Roof, 22, was convicted on charges related to the killing of nine people at Charleston's Emmanuel African Methodist Episcopal Church on June 17, 2015. Victims at the historic black church included senior pastor and state senator Clementa C. Pickney. The churchgoers had welcomed the man, who sat next to the pastor during their Bible study.
Roof had authored handwritten manifestos endorsing white supremacy
He was found guilty of 33 federal charges including hate crimes, obstruction of religious practice, and firearms-related charges. He was sentenced to death on Tuesday.
Roof represented himself during the penalty phase of the trial. He said he aimed to prevent his legal team from introducing evidence concerning his psychological history, denying he had any mental illness. He delivered what the Charleston Post and Courier described as a disjointed and convoluted five-minute statement.
Melvin Graham, whose sister Cynthia Hurd died in the shooting, reacted to the death sentence.
"This is a very hollow victory because my sister is still gone," he said, according to the Post and Courier. "I wish that this verdict could have brought her back, but it can't. What it can do is send a message to those who feel the way he feels that this community will not tolerate it."
Bishop Guglielmone reflected on the need to care for the victims and their families.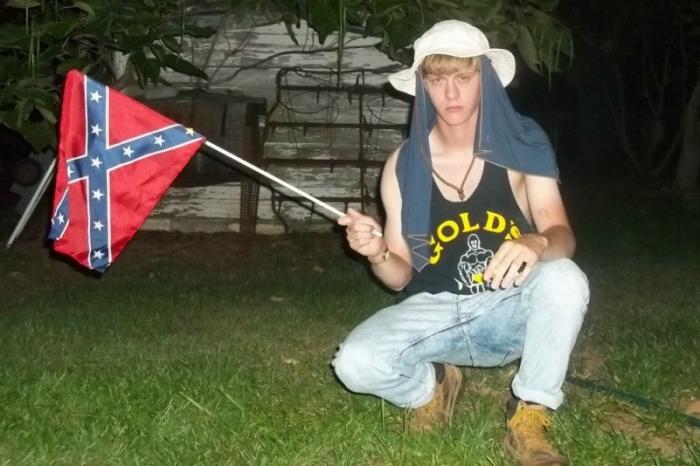 Please pray for Dylan Roof's victims and for his conversion.
"Although we oppose the death penalty in modern society, our Catholic faith sustains our solidarity with, and support and prayers for, the victims of the Emanuel AME Church massacre and their relatives. We commit ourselves to walk with these family members, as well as the survivors, as they continue to heal from the trial and this tragedy."
The bishop also voiced concern about the death penalty.
"Instead of pursuing death, we should be extending compassion and forgiveness to Mr. Roof, just as some of the victims' families did at his bond hearing in June 2015," he said.
One of those who spoke at the time was Nadine Collier, daughter of 70-year-old murder victim Ethel Lance, according to the Washington Post.
"I forgive you," she told Roof at the June 2015 hearing. "You took something very precious from me. I will never talk to her again. I will never, ever hold her again. But I forgive you. And have mercy on your soul."
For Bishop Guglielmone, Catholic opposition to the death penalty is rooted in God's mercy.
"We are all sinners, but through the Father's loving mercy and Jesus' redeeming sacrifice upon the Cross, we have been offered the gift of eternal life," he said Jan. 10.
"The Church believes the right to life is paramount to every other right as it affords the opportunity for conversion, even of the hardened sinner."