News
Desperate, hopeless mother-to-be receives miracle after praying novena to St. Joseph and St. Gerard
Jennifer Snowden, a cast member of Bravo's reality show "Southern Charm," has opened up about her faith, her son and her refusal to give under her doctor's pressure to abort the tiniest love of her life.
During a routine scan, Snowden learned her unborn child had a rare neural tube defect.
He was diagnosed with brain encephalocele, or a disorder in which part of his brain was being forced through his skull.
Though she is used to airing most aspects of her life in the reality show, Snowden kept the heartbreak and difficulties of carrying her baby a secret – until now.
The day she was told of her child's disorder, she was referred to several specialists.
In an interview with Daily Mail, she explained she and her partner, Lee, were not planning to have children so when they discovered her pregnancy on Valentine's Day, they regarded the unborn child as a "miracle baby."
The devastating day they learned the baby had encephalocele, Snowden admitted her doctor delivered the news without preamble.
"Your baby has an encephalocele on his brain," the doctor told her. "I didn't know what that meant but he looked at me and started crying and left the room."
When her doctor returned, he referred her to a specialist at MUSC Children's Hospital [Medical University of South Carolina]. He'd already made her an appointment for the following day but Snowden said he "didn't offer me any more information than that."
His silence frightened her so she did what any worried mom-to-be would do: She went home and got online.
She found hundreds of serious stories of babies born with such severe abnormalities they were unable to speak, eat without feeding tubes or live anything close to a normal, healthy life.
Lee and Snowden went straight to the specialist the next day.
They were told 85 percent of all women with children diagnosed with encephalocele choose to abort.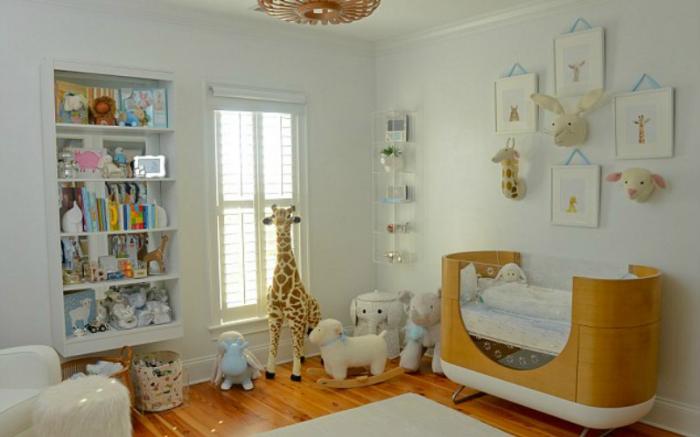 Snowden and Lee had already prepared a beautiful nursery (Christopher Oquendo/Daily Mail).
"She handed me the abortion papers and said, 'You have eight weeks to decide if you're going to terminate but we can book you in in two days time.'"
Snowden became emotional as she recalled: "I remember asking her, 'Have you ever seen a case where a baby gets better or is born and defies the odds?'
"She looked at me and said, 'No.'
"But she said I could hold off until 18 weeks when he would be just on the cusp of being able to see more in a scan. She gave me zero hope and I didn't wan to be waiting in limbo but that's what I had to do."
Snowden's family was informed and gave her and Lee enough space for them to make a decision on their own.
Snowden and Lee were understandably frightened and began thinking of abortion.
"When a specialist stares you down and tells you that's what everyone else does and they have never seen any case of a woman keeping the baby and it going well that's hard to deal with.
"I was told your experience of motherhood will never be like your friends. Your child may not know you, he may not be able to show emotions or feed himself or control his bowels.
"He will need 24-hour care and there are few people who can incur that daily expense. There was absolutely nothing good in what I was being told. It felt like an elephant had been dropped on me. I couldn't breathe."
Though they were fearful, Snowden and Lee decided to wait until the fetal MRI was carried out at 18 weeks. It confirmed their unborn son had encephalocele and it was large – but at a meeting with a full medical team, pediatric neurosurgeon Ramin Eskandari became "the angel of this story."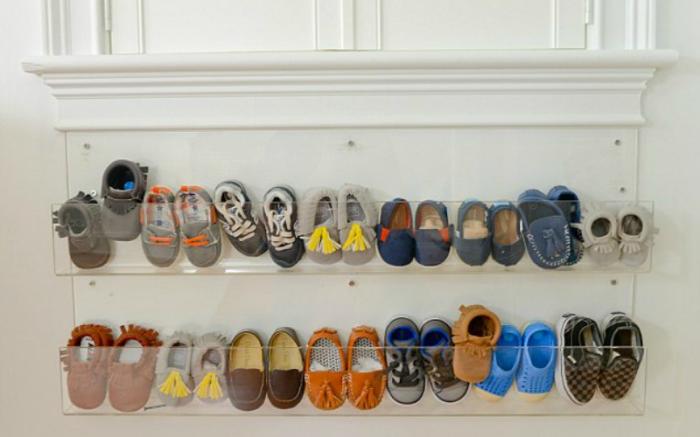 The miracle baby would never be without (Christopher Oquendo/Daily Mail).
Snowden never received new information from doctors or specialists until that meeting.
"…I kept looking at Dr. Eskandari and he was looking just at me. I was looking for a shred of hope and I saw it in his eyes. He said he couldn't make any promises but that he would do what he could."
Slightly relieved but still "on the verge of terminating" her pregnancy, Snowden went to her hairstylist appointment and dumped the situation at her stylist's feet.
"I had told her about the pregnancy and then when I found out about his condition I almost didn't say. I thought I would tell her I'd had a miscarriage but I ended up telling her the truth about the decision I was facing.
"She said, "You don't know what God can heal in the womb and you don't have to be so sad. You're sad because of this weighty decision but you just have to pray."
Snowden had never been religious but in that moment she felt a weight lift.
"I made the decision right at the 23-week deadline to keep the baby," she stated. "I tore up the abortion papers and every single night I said a novena to St. Joseph and St. Gerard. I made God a promise.
"I promised him that if he healed my baby I would use the platform of the show to tell everyone what He'd done. I wanted my child to be a beacon of hope for other women, the one that I had looked for but couldn't find."
In the end, several "Southern Charm" fans rallied in prayer for the unborn child, who was later identified as a baby boy.
Snowden and Lee named him James Ascher but always referred to him by Ascher.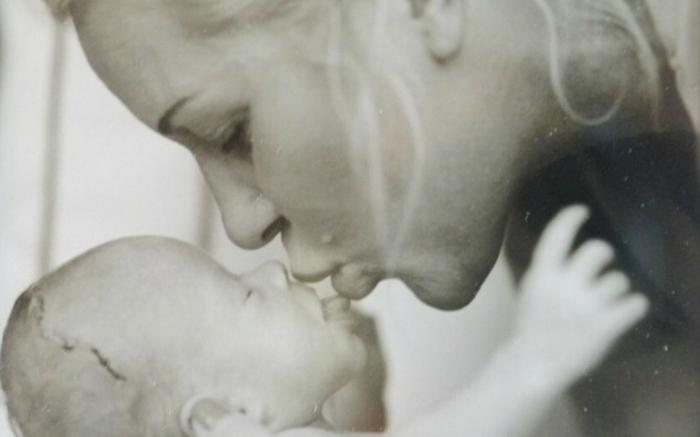 Ascher is meeting every normal milestone and proving miracles do happen (Travis Dew/Jennifer Snowden).
Two months before Ascher was to be born, Snowden and Lee received amazing results from a second MRI.
"It showed that his brain was healing itself and at that point I just thought if I had faith miracles could happen, who am I to say it couldn't happen to him?
"It was such a moment of joy, thankfulness and hope. We still weren't out of the woods but it was hope."
Ascher was delivered by C-section a few weeks early after doctors deemed a vaginal birth could prove fatal.
"There were 23 doctors in the room because nobody knew what to expect," Snowden recalled. "It was overwhelming but comforting too. They split me as wide open as physically possible. It was horrific but I would go through it all over again."
When Ascher was born, he was placed near Snowden's chest so she could look at his tiny, beautiful face. She saw him and was so overwhelmed with love – then she saw part of his brain was almost entirely exposed.
"It was like looking at a mother board," she explained.
Ascher was allowed to remain at his mother's side for a few minutes but was then rushed into surgery. A fragile membrane only two cells thick was covering his brain.
"If that had touched anything during birth he would have been brain dead," Snowden stated. "I couldn't hold him for two days, I couldn't even see him properly because I couldn't stand and his crib in the Neonatal Intensive Care Unit was too high for me to look into fully.
"But he was only in there for five days. I remember going to see him that first time and looking around and thinking that he was the healthiest baby in there. The others were fighting for their lives.
"He was only on a respirator while coming off anesthetics and on a feeding tube briefly. …Honestly at this point, after everything I've gone through, there's not much that I'm afraid of anymore."
Today, Ascher has been proving to Snowden and Lee that "miracles happen."
"I feel like in all my years I've lived life to the fullest but I didn't feel like I had a purpose and that's lonely," Snowden admitted. "Now Ascher is my purpose and sharing his story so that maybe even just one woman who's in the position I was in, sees there is hope."
By Kenya Sinclair