News
Did FAITH save soccer player from the tragic Colombian crash?
An airliner carrying 81 people crashed into a mountain near Medellin, Colombia. All but three were killed, leaving hundreds in mourning.
Through the devastation, authorities uncovered a Bible filled with annotations.
According to Naij, Helio Neto, a player of the Brazilian soccer team Chapocoense, was a Christian who survived the crash.
He has undergone extensive surgery on his lungs, skull, knees and wrists. He remains in critical condition but the family hopes he will make a full recovery.
Authorities revealed Neto was reading his Bible, open to Psalm 57, the first line reading, "Take pity on me, God, take pity on me, for in you I take refuge, in the shadow of your wings I take refuge, until the destruction is past."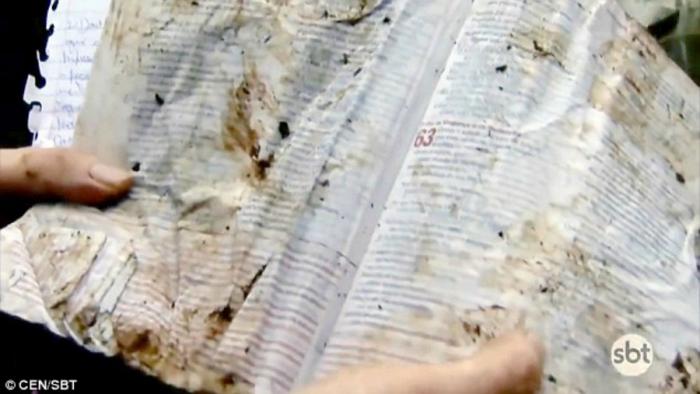 The damaged Bible was discovered with several annotations (CEN/SBT).
After it was recovered, the Bible was given to Neto's wife, Simone.
She reported a bookmark had been placed beside Psalm 63 which, in part, reads: "On my bed I remember you; I think of you through the watches of the night; Because you have been my help.
"Then I will rejoice in the shadow of your wings. My soul follows you closely; Your right hand upholds me."
Simone shared the Bible is something he takes everywhere, explaining: "It's the first thing he takes when he travels, and here are his annotations, I'm very grateful to have it back."
By Kenya Sinclair