The Freedom From Religion Foundation (FFRF) has, ironically, stuck its nose where it doesn't belong.
The FFRF believes religion and all promotion of religion isn't to be tolerated in any public establishment.
The group has repeatedly forced out religious artifacts, artwork, memorials and even prayer before school football games.
The group continues its rampage across the United States in an effort to keep religion strictly in the home or at church.
In one of its most recent attacks, an elementary school teacher was targeted for allegedly encouraging students to bring Bibles to school on "Bring Your Bible to School Day."
The annual event took place on October 6 this year.
The nationwide event was created to help kids share the faith with their classmates and help strengthen their own beliefs.
Patsy Smithey, a third grade teacher at Vestavia Hill Elementary East in Alabama, mentioned the event to students in her classroom.
She reportedly shared students may bring their Bibles if they so chose but their participation was up to their parents.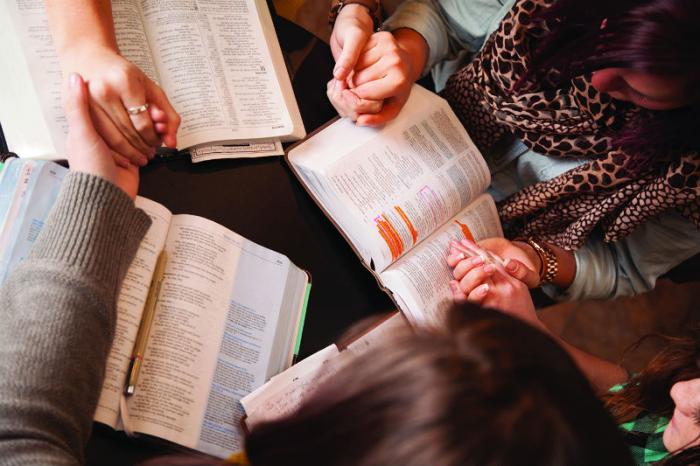 One way to revive your faith is to engage in a Bible study.
Though Smithey was entirely within the limits of the law, the FFRF claims her decision to speak of the event is a form of promotion, which is not legally allowed by public school teachers.
"It is unconstitutional for district staff to plan, promote or participate in religious events," a letter to Superintendent Sheila Phillips read. "When a district teacher promotes her personal religious beliefs to students, she violates not only the Constitution, but also parents' trust.
"The promotion of a Christian event alienates those non-Christian students, families, teachers, and members of the public whose religious beliefs are inconsistent with the message being promoted by the school, including the 35 percent of young Americans who are not religious.
"We request that the district investigate this situation and take action to ensure that Mrs. Smithey and its other staff members understand and respect their constitutional obligation to remain neutral toward religion while acting in their official capacity."
Brad Dacus, the president of Pacific Justice Institute, a non-profit legal defense organization specializing in civil liberties, claims Smithey's announcement was perfectly legal, as are other announcements, so long as teachers make them appropriately.
"But they also need to make it clear that students who would like to bring something other than a Bible – that's reflective of their faith or that's inspirational to them personally – they should feel free to bring something to class as well."
He continued, claiming: "For this teacher to be punished in any material way would be way beyond the bounds of reasonableness. But conversely, teachers in the future need to recognize that they need to go way out of their way in such situations to make it clear they are not showing explicit favoritism."
It is currently unclear whether Smithey will be facing legal charges or any kind of punishment from the school.
By Kenya Sinclair