Articles
First beheaded, now targeted for their organs, Christian persecution intensifying – Why are Christians the target of organ harvesting?
Human rights groups are speaking out against China's use of the forced organ harvesting of religious minorities in prison, many of whom are Christians.
Canadian attorneys David Matas and David Kilgour recently reported there have been between 60,000 and 100,0000 organ transplants in China, many of which were the result of forced harvesting performed on Falun Gong members, Christians, Muslim Uighurs and Tibetan Buddhists.
There have been rumors of forced organ harvesting in China for several years but the country's statistics and government actions are carefully kept secrets, making its horrendous actions difficult to prove.
Following years of several human rights groups speaking out, the European Parliament called for an investigation into the "persistent, credible reports on systematic, state-sanctioned organ harvesting from non-consenting prisoners of conscience."
Matas and Kilgour claim the largest source of revenue for Chinese hospitals and government and health institutions are the illegal forced organ harvests of the religious minorities.
In their report, the pair described the harvesting as "the kernel at the centre of human rights violations in China."
Kilgour told Evangelical Focus, "Organ pillaging in China is a crime in which the Communist Party, state institutions, the health system, hospitals, and the transplant profession are all complicit."
Matas spoke to Voice of America to assure the world they are doing their best to prove China has been engaged in illegal acts against humanity.
"We look at individual hospitals that do transplants through their websites, their publications, their newsletters, their back calendars and patient volume and so on, and at a variety of indicators going hospital by hospital," Matas explained.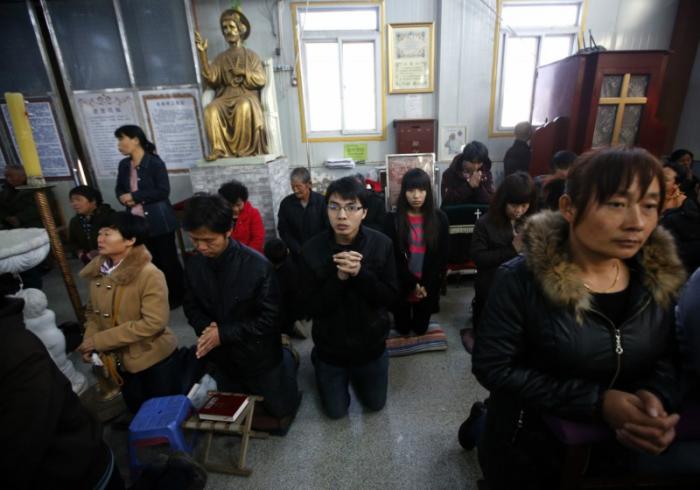 Investigators believe Christians are being forced to harvest organs in China.
"There are around 900 hospitals that do transplants. We don't give a specific figure but we can say it is much larger than the 10,000 a year – at a minimum 60,000 a year and probably more than that."
Bob Fu, the founder and president of the Christian persecution humanitarian and charity group China Aid, called for independent inquiries, even telling the Christian Post: "This barbaric practice of organs harvesting continues in China. I applaud the enormous work to highlight this issue by the two Canadian friends.
"Although I do not have systematic evidence showing this is massively practiced toward Christian prisoners of conscience yet, the fact one more high profile prisoner Mr. Jia Jinglong's organs were bluntly harvested before he was executed unjustly without any consent from his lawyers nor any of his family members last week should certainly and absolutely warrant an independent investigation by a credible international panel."
Huang Jiefu, the director of the China Organ Donation and Transplantation Committee spoke to Reutersin October to say: "Since 2015, I can guarantee that in our system 100 percent are voluntary citizen donors…Because china is a big country with 1.3 billion people and regional development is uneven, occasional legal violations are unavoidable."
While China's government continues to deny allegations, several other countries, including the United States, have begun to eye the questionable medical practices in the country known for minority religious discrimination and open bias.
Christians are often given criminal sentences for minor discrepancies then are used against their consent, or the consent of their families or attorneys, for organ harvesting.
"Representative Christ Smith, who chairs the U.S. House Foreign Affairs Committee, stated: "The Chinese government has been trafficking in organs for profit for far too long and we have strong evidence that Galun Gong practitioners were singled out for organ harvesting."
Investigations remain ongoing but the Chinese government continues to reveal very little.
---