On Sept. 2, Dodger Stadium served as the center of a massive Venn diagram of local Catholics and lifelong fans of the Los Angeles Dodgers, as the ballpark hosted its first-ever "Catholic Night."
The baseball team hosted, fittingly, the San Diego Padres on the field, and actual ordained members of religious life and lay people from throughout the tri-county Archdiocese of Los Angeles in the stands.
Notable Catholics in attendance included Auxiliary Bishop Robert E. Barron and native Angeleno Auxiliary Bishop Joseph V. Brennan, both Dodger fans, who were given the chance to realize the lifelong dream of coming onto the field to throw out ceremonial first pitches.
Both were understandably a tad nervous about tossing the first pitches in front of thousands of people, but were all smiles as they warmed up their arms in their Dodger hats and gear on top of their clerical collars. Bishop Brennan wore a blue Dodgers pullover jacket, while Bishop Barron donned a personalized Dodgers home jersey – and even brought his own baseball mitt to the pitching mound.
"It's great for the archdiocese; it's an amazing display of spirit and camaraderie," says Bishop Barron of the inaugural Catholic Night. "I'm honored to be a part of a night like this that Catholics can share and enjoy together."
"I have been coming to Dodger Stadium ever since I was a kid, and tonight, I feel like a kid," shares Bishop Brennan.
Throwing the first pitch was one of many surreal moments throughout the night that made Bishop Brennan feel like a kid. Earlier in the evening, when touring the stadium's media lobby with Bishop Barron, he was able to meet legendary Dodgers sportscaster Vin Scully, who has been calling Dodger games ever since Bishop Brennan was that young boy listening to his favorite team on his transistor radio.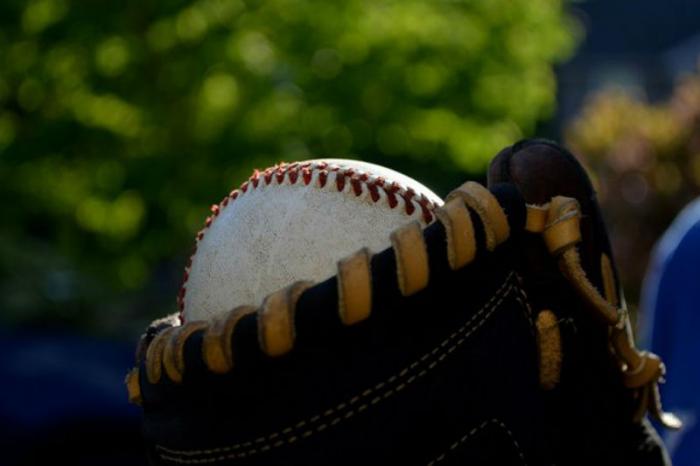 LA Dodgers will host the very first Catholic Night.
"That was a childhood dream come true," he says of meeting Scully. "He was so gracious and so welcoming. And this is a man who has more than a few things to do tonight. The fact that he was willing to make time to introduce himself to me says a lot about him."
The fact that Scully is not only the legendary "voice of the Dodgers," but also a devout Catholic, serves as one of many examples of how baseball, according to Bishops Barron and Brennan, can be synonymous with spirituality.
"Among many things, baseball teaches us how to attract people to Church," explained Bishop Barron in a prior statement. "What attracts people to baseball, initially, is the beauty of the game, the skill of pitching, hitting and catching the baseball and running the bases. The 'infield fly rule' and all the other intricate and sometimes arcane rules of any sport only have interest and relevance for people who already know and love the game."
"Baseball, like our faith, is about teamwork," adds Bishop Brennan. "It's about people putting others ahead of themselves and coming together for a common cause. Nights like tonight are a great reminder: 'It's not about me; it's about him.'"
This story originally ran on Angelus News, the daily digital publication of the Archdiocese of LA.
---