News
Haiti's miracle – Statue of the Blessed Virgin sole survivor after Hurricane Matthew destroys church
After Hurricane Matthew decimated a church, one photographer captured a statue of the Virgin still standing against a wall that partially survived the destruction.
Cholera outbreaks, dwindling supplies of clean water and food, frightened and wounded survivors, and the seemingly never-ending task of digging graves in Haiti has notleft them without hope.
Hurricane Matthew destroyed entire buildings and completely decimated a church – save for a portion of a single wall, where a statue of the Virgin Mary remained entirely intact.
Haiti's Christian community was touched by the preserved image and found hope amid the darkness.
The Washington Post reported a US military ship arrived in Haiti to deliver food, clean water and construction materials.
Water purification units were among the US shipment and the people are grateful, but still in need.
"There's just so much to do, not to make it more than the earthquake but it's so widespread, it's everything across the board," Chris Bessey, the country representative for Catholic Relief Services, stated.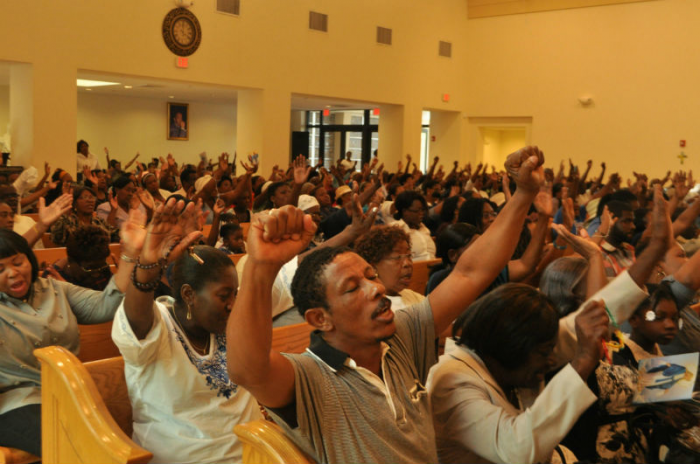 Haitians don't let disaster shake their faith.
The Haitian government reported 1.4 million people are in need of humanitarian assistance and the official death toll currently stands at 473.
Local officials believe that number will rise as more come down with cholera, infections from wounds soaked in filthy water and more.
David Harden, head of humanitarian assistance for the USAID, said Hurricane Matthew relief efforts are difficult to navigate but remain a top priority.
"What complicates it is logistics, remote areas, hard-hit areas, and a lack of capacity," Harden explained. "These are poor countries, that's why it's tougher there than in Miami."
The Haiti government said the clean water and cholera vaccines will make a huge impact and they are currently working with foreign governments and humanitarian groups to rebuild.
Interior Minister Francois Anick Joseph added, "Hurricane Matthew hit us strongly, but we'll pick ourselves up."
---