There's a demon that specializes in attacking the family, said exorcist César Truqui, a priest who participated in a course on exorcism held in Rome last year.
Fr. Truqui warned that everything that is harming the family, including divorce, pleases the devil.
Speaking to the Italian weekly Tempi in 2015, the priest said that there is "a demon who specializes in the attack on the family, also cited in the story of Tobias, called 'Asmodeus.'"
In the Old Testament book, the demon is known to have killed seven of Sarah's husbands and was chained in the desert by Saint Raphael. The demon "is present" in many exorcisms, Fr. Truqui said.
The priest recalled encountering the demon "in exorcisms by Father Gabriele Amorth and Father Francisco Bamonte, whom I assisted." The recently-deceased Fr. Amorth was a renowned exorcist in Rome who has performed an estimated 70,000 exorcisms over the course of 29 years. Carrying out an exorcism can require multiple sessions and each time the rite is administered it is counted as one instance.
"I remember a young couple, very united, who wanted to get married, however, the woman had to undergo an exorcism to be set free," Fr. Truqi said.
During the exorcism "the demon was furious and threatened Fr. Amorth in order to prevent the marriage, otherwise he would kill the young woman. Obviously, it was a threat from the Liar which in fact did not happen."
In that regard, the priest added that the devil also seeks to attack the family through ideologies and lifestyles, as well as individualistic thinking and the spread of divorce.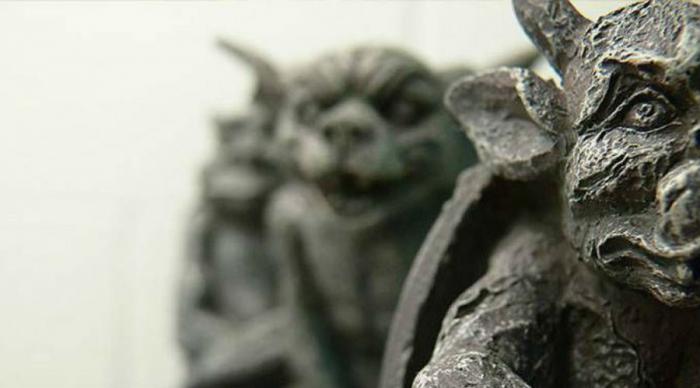 The enemy lies in wait for the family (Todd Page/flickr).
"They think 'if I don't like my husband anymore, I would be better off divorcing' but they forget about the consequences to the children and society," he said. "This mentality that works against the family pleases the devil – he knows that a man who is alone without any points of reference is manipulable and unstable."
"Even today, and I'm more than 50 years old, just thinking that my mother and father love each other forever, I find comfort and courage. In contrast, the children of separated parents are more fragile and wavering," he said.
In 2014, Pope Francis gave an address to the Charismatic Renewal, in which he pointed out that the devil seeks to destroy families because that is where Jesus grows, in the midst of the love of the spouses and in the lives of their children.
"He grows in the love of the spouses, he grows in the lives of the children. And  that's why the enemy attacks the family so much. The devil does not love the family. He seeks to destroy it, he wants to eliminate love there," he warned at Rome's Olympic stadium before 52,000 people.
On that day Francis reminded that "families are these domestic churches. The spouses are sinners, like everyone, but they want to progress in the faith, in their fruitfulness, in the children and their children's faith."
And so he asked the Lord to "bless the family, make it strong, in this crisis in which the devil wants to destroy it."
---