News
How will Pope Francis celebrate his 80th birthday this year?
Pope Francis is swamped with meetings, Masses and various Papal duties – so how will the Holy Father find time to celebrate his 80th birthday?
According to Vatican Radio, Pope Francis plans to spend his day working "just as normal."
His birthday, which falls on Saturday, December 17, will be spent at meetings, Masses and the reception of the President of Malta.
Later, Pope Francis will be meeting with the Prefect of the Congregation of Bishops, Cardinal Marc Oullet, as well as other guests and dignitaries.
Mass will be celebrated in the Pauline Chapel of the Vatican with Cardinals living and working in Rome.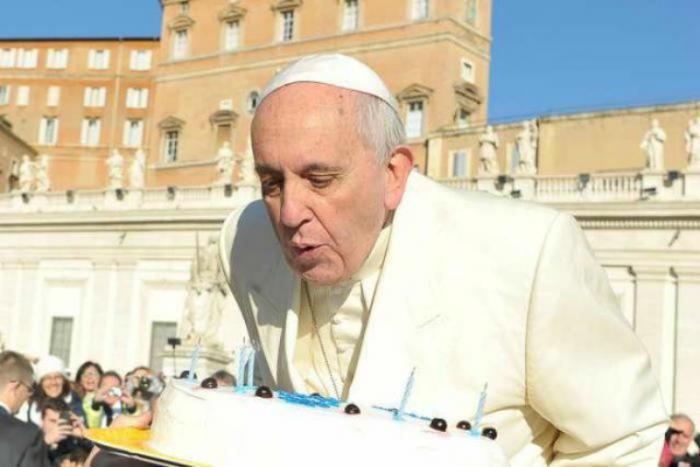 Pope Francis blows out candles on a cake for his 78th birthday (ANSA/LOsservatore Romano/CNA).
Pope Francis' birthday is currently being promoted on social media with the hashtag #Pontifex80
Users are encouraged to send Pope Francis a short note for his birthday to the following email addresses:
English:PopeFrancis80@vatican.va
French: PapeFrancois80@vatican.va
German: PapstFranziskus80@vatican.va
Italian: PapaFrancesco80@vatican.va
Latin: Papafranciscus80@vatican.va
Polish: PapiezFranciszek80@vatican.va
Spanish/Portuguese: PapaFrancisco80@vatican.va
Please wish His Holiness a very happy birthday this year at the appropriate email address above.
With so much on his plate, he will certainly appreciate the gesture when he has a chance to read them.