Air raids have been conducted in Syria for months but one of the most recent strikes hit a hospital, leaving doctors scrambling to save babies trapped in incubators
According to Aljazeera, the Syrian Observatory for Human Rights reported dozens of air raids, artillery attacks and barrel bombs hitting eighteen neighborhoods in eastern Aleppo.
No one is safe from the bombs – not even hospitals housing innocents.
Shocking video revealed the destruction left after a bomb landed in an Aleppo neighborhood.
Buildings crumble, civilians were buried beneath their homes, babies screamed and adults scrambled to save themselves and their families.
Several hospitals have been targeted, leaving people trapped beneath rubble or tied to life-saving machines.
Babies trapped in incubators require rescue from doctors who knowingly enter destroyed hospitals in hopes of saving even just one life.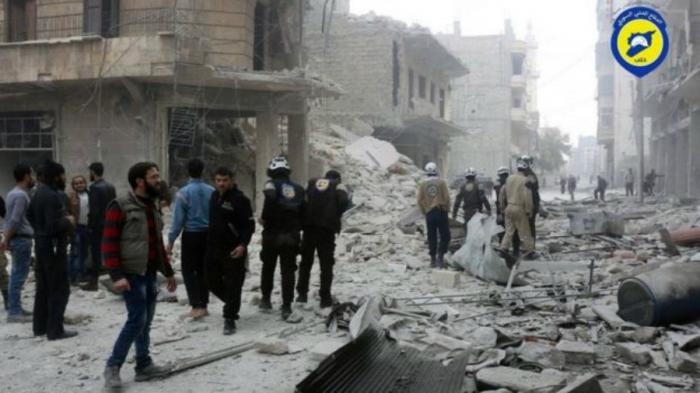 Aleppo struggles to handle airstrikes.
According to Daily Mail, International Development Secretary Priti Patel spoke Sunday to call the strikes "sickening."
She condemned Russia and Syria for their "inhumanity."
One children's hospital doctor, who identified himself only as Hatem, shared how he was one of several doctors who rescued 14 babies from incubators when the strikes kept hitting.
"As we drove out with the ambulance, warplanes were firing and artillery were shelling," Hatem wrote. "But thank God we were not hurt."
As the innocent flee, the bombs continue to drop.
Aleppo continues to be torn apart between Syrian rebels and government forces.
---