Mel Gibson has confirmed a sequel to 'The Passion of the Christ' is coming.
In an interview with evangelist Greg Laurie at SoCal Harvest at Angel Stadium, Gibson announced there would be a follow-up to the hit independent film.
"Of course, that is a huge undertaking, and you know, it's not the Passion 2. It's called 'The Resurrection,'" stated Gibson. "Of course, that's a very big subject and it needs to be looked at because we don't want to just do a simple rendering of it."
Braveheart screenwriter, Randall Wallace, also a religion major at Duke University, is teaming up with Gibson on the creation of 'The Resurrection.'
"He is also, as well as a brilliant writer, he is a great director. He directed We Were Soldiers and Heaven Is For Real. So, he is a good writer and director," expressed Gibson.
Gibson and Wallace started discussing a sequel to 'Passion' while working together on Gibson's upcoming film, 'Hacksaw Ridge,' which is based on the true story of U.S. Army medic Desmond Doss during World War II.
"He was a conscientious objector, and he went into battle without a weapon as a medic and what he did was supernatural and He only did it through faith. He was armed only with his faith," stated Gibson while discussing 'Hacksaw Ridge.
'The Passion of the Christ is considered the most successful independent film ever, grossing $612 million worldwide from a $30 million budget.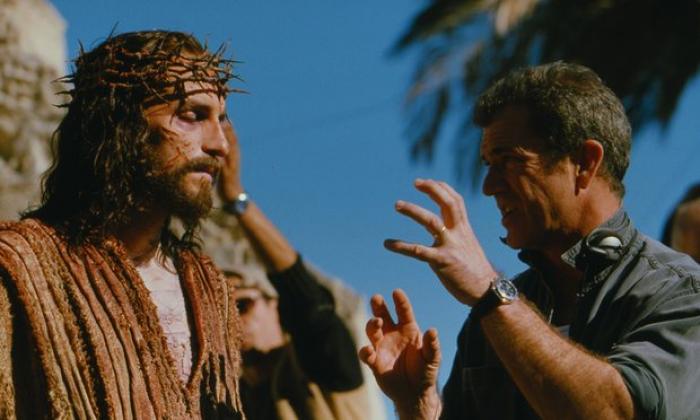 Mel Gibson directing Jim Caviezel on the set of "The Passion of the Christ"
"I always wanted to tell this story," Wallace said. "The Passion is the beginning, and there's a lot more story to tell."
An estimated release date was not discussed, and it is currently unknown whether we will see actor Jim Caviezel return as Jesus.
---