News
Lovely Catholic Couple discovered holding hands after being run down in new year tragedy
The Locke's had been married over fifty years, were strong Christians and shared a beautiful love.
The happy couple was often seen hand-in-hand, which is exactly what they were doing when they attempted to cross a four-lane state highway.
A motorist driving northbound struck the elderly couple and remained with them until authorities arrived.
Police responded at 5:45 p.m. and pronounced the couple, whose hands were still clasped together, dead at the scene.
The unidentified driver was transported to Bryn Mawr Hospital to receive treatment for minor injuries.
Police Chief Tom Murray told the Delaware County Daily Times no charges have been filed against the motorist and added the road the couple attempted to cross was "a very dangerous area to cross, especially at night."
The Lockes were a very loving couple and neighbors told Philly.com how touched they were to have known them.
Neighbor Michele Caeser said, "I can't even think about it, it's so sad. They did everything together."
Michele's husband, Rich, added, "I still can't believe it."
He explained James was a volunteer with the Catholic Youth Organization and was involved in the girls basketball team after retiring from the Budd Co.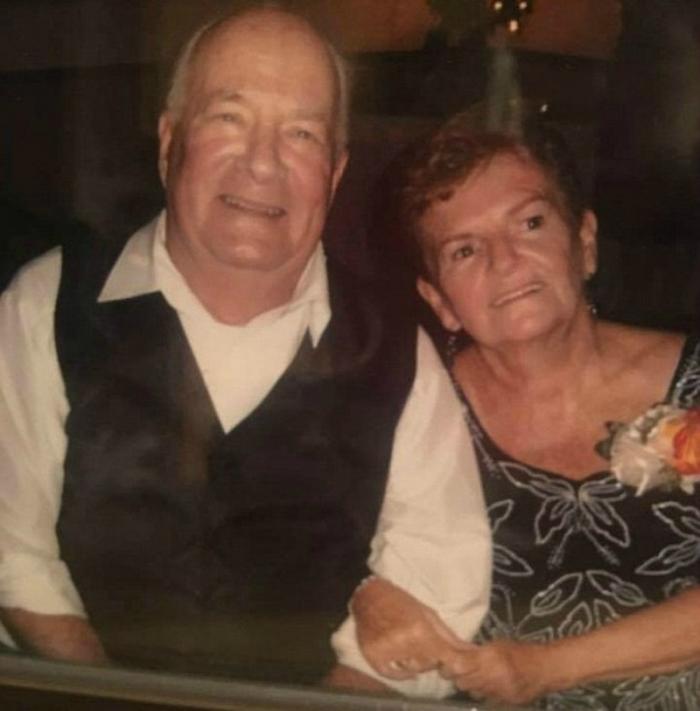 The couple loved each other deeply and their son believes there is no better way for them to have passed.
Eileen worked at a farmer's market in Ardmore and both left a large hole in their community.
"They kept an eye out for all of us," neighbor Jeane Vetter stated. "They were great neighbors. It's such a tragedy. It's a huge loss for everyone."
One of the Locke children, Adam, posted a brief message to Facebook to thank everyone for their support during this time of grief.
"My parents were killed – holding hands – crossing the street leaving church tonight," he wrote. "I cannot imagine a more perfect way for two devout Christians to pass away than that."
Cara Locke also shared a meaningful message to her Facebook: "Theirs was the greatest love story I have ever had the privilege of witnessing. Their love shines brightly on."
Janet Hoffman Locke, the Lockes' daughter-in-law, shared she had seen the couple hours before they were killed. The last thing James said to her were, "I luv [sic] ya kid, and I'll see you tomorrow."
Hoffman shared: "my heart is broken. Jim and Eileen were the best in-laws anyone could ask for. I considered them my second set of parents, and I will miss them so much."
The Lockes were survived by seven children and several more grandchildren, all of whom describe the couple as loving and deeply involved in their community.
A service will be held for the Lockes on Sunday at St. Pius X church in Broomall, PA.
By Kenya Sinclair