Pope Francis was interviewed by two Spanish reporters on January 19, during which he spoke about U.S. President Donald Trump.
Speaking to the El PaĂ­s reporters, Pope Francis described how people judge Trump's words as a businessman. What they forget is how a new role can change a person.
"We must wait and see," the pontiff explained, saying he wasn't worried at all about Trump's presidency.
As a businessman, Trump filled a certain role. He was responsible for people in a completely different environment. He did and said things the pontiff may not have agreed with but for now, the Pope said, "I'm waiting."
He wants to see what Trump will do under the role of United States President.
"God waited so long for me, with all my sins," Pope Francis stated, adding: "Being afraid or rejoicing beforehand because of something that might happen is, in my view, quite reckless.
"We will see. We will see what he does and then we will judge – always on the concrete. Christianity either is concrete or it is not Christianity."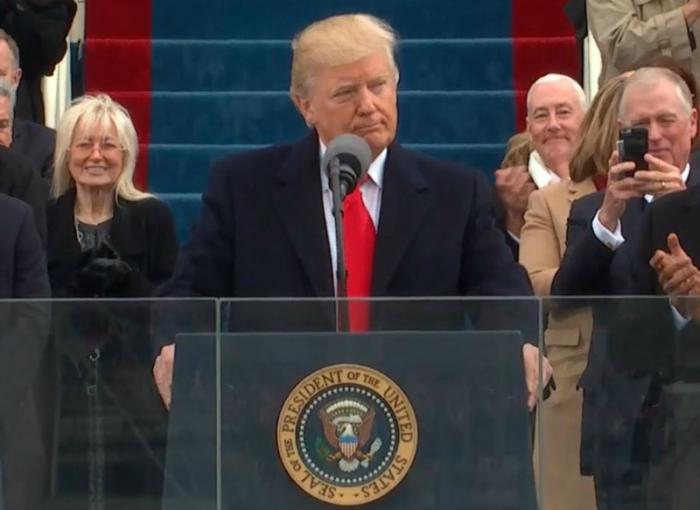 President Donald Trump gives his first presidential speech.
The reporters asked about Trump and populists within the U.S. and Europe who "capitalize on fear in the face of an uncertain future in order to form a message full of xenophobia and hatred toward the foreigner."
Without hesitation, His Holiness replied: "Crises provoke fear, alarm. In my opinion, the most obvious example of European populism is Germany in 1933. After (Paul von) Hindenburg, after the crisis of 1930, Germany is broken, it needs to get up, to find its identity, a leader, someone capable of restoring its character, and there is a young man named Adolf Hitler who says: 'I can, I can.'
"Hitler didn't steal the power, his people voted for him, and then he destroyed his people."
Pope Francis continued, explaining how in times of crisis, the majority of the population goes off in search of a strong leader they believe will turn everything around.
"Let's look for a savior who gives us back our identity and let's defend ourselves with walls, barbed-wire, whatever, from other peoples who may rob us of our identity," the pontiff said of the public. "And that is a very serious thing [but] no country has the right to deprive its citizens of the possibility of talking with their neighbors."
By Kenya Sinclair