News
Pope Francis calls for ceasefire in Aleppo after news of more casualties emerge (WARNING: DISTURBING IMAGES)
Russia has picked up more airstrikes in Aleppo, despite the UN's resolution to halt all Aleppo airstrikes.
Renewed airstrikes have been focused on rebel-held parts of Aleppo and the neighboring countryside.
Al Jazeera reported at least 56 people were killed in the past 24 hours.
The Syrian Observatory for Human Rights, a group monitoring the war through a network of informants, reported: "Silence is taking over Aleppo city. So far no gunshots or air strikes have been heard, since the air strike[s]."
Unfortunately, those left in the aftermath are struggling to find survivors and rush them to receive emergency medical attention.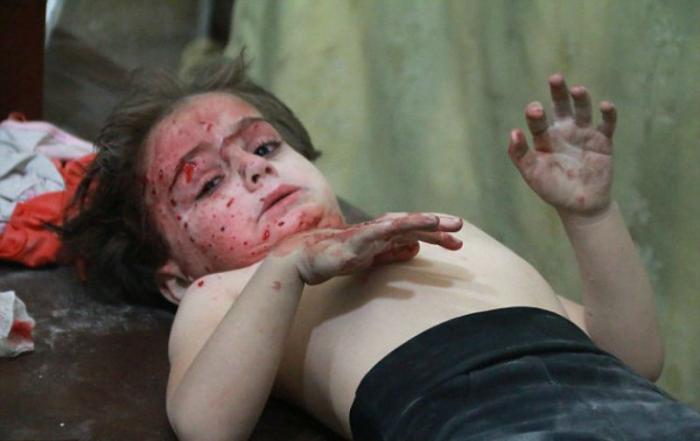 Wounded children aren't enough to stop the strikes (Anadolu).
The United Nations Security Council has been called to stop the airstrikes in a letter signed by at least 62 countries, including Saudi Arabia and Qatar, but Russia continues to bomb rebels.
Al Jazeera's Zeina Khodr, reporting from the Turkish border with Syria, explained: "The fighting, the bombardment and the siege have worsened conditions inside Aleppo. The United Nations is warning that drinking water remains limited, medical supplies are urgently needed and the distribution food rations are being split in half…aid agencies are appealing for access to treat the wounded."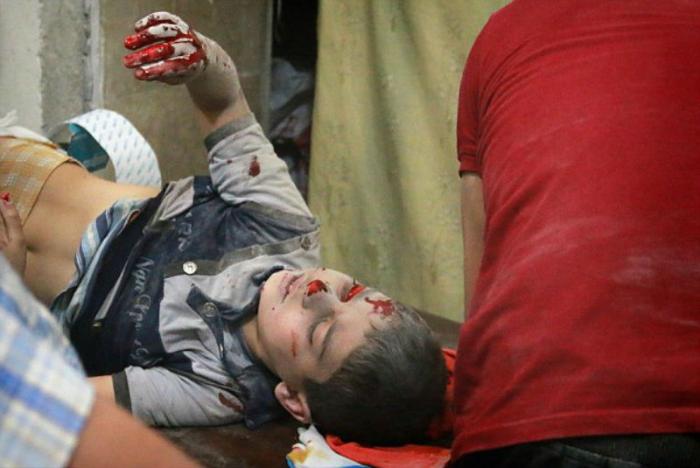 Young lives are lost with every air strike (Anadolu).
The devastation is real as survivors rake through debris in hopes of finding loved ones. Daily Mailreported one boy was pulled from rubble late Tuesday night, but the horrible sight prompted Pope Francis to call for an "immediate ceasefire."
The Catholic Herald reported Pope Francis' call for a ceasefire, adding even if it was temporary, civilians would be able to escape with their lives.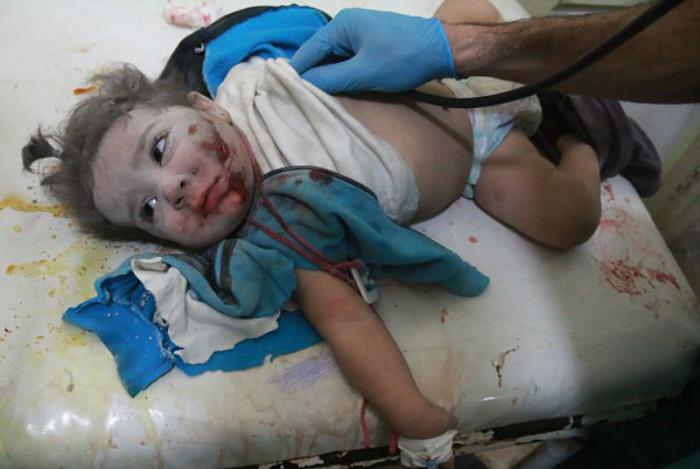 (Anadolu)
25;;08 *1 95(, 5::?*
He asked the ceasefire be "implemented and respected at least for the time needed to allow for the evacuation of civilians, most of all children, who are still trapped under fierce bombings."
Michel Roy, secretary general of Caritas Internationalis, claimed: "The indiscriminate brutality witnessed in Aleppo must end. The people of Aleppo need an immediate cease fire."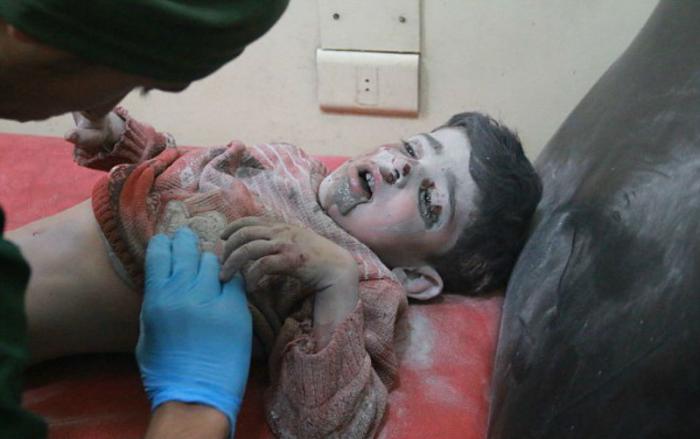 (Anadolu)
Krista Armstrong, a spokeswoman for the International Committee of the Red Cross in Geneva, explained: "The needs are rising, but we need to see a cessation of violence in order to get to these areas," adding the Red Cross has been unable to reach east Aleppo for months.
Carlos Francisco, head of mission of Doctors Without Borders, said since the ceasefire collapsed in September, Syrian and Russian air raids have besieged the people of Aleppo.
"First the surrounding areas were hit, then the roads leading into the city, then hospitals, water supplies, residential neighborhoods, rescuers' equipment," Francisco stated.
"We are talking about a city exhausted by five years of war, which has received no aid since July, when the siege began – a city that is being devastated, flattened, in front of our eyes."
By Kenya Sinclair