Pope Francis chose the next country to host the World Meeting of Families in August 2018.
The World Meeting of Families began with St. John Paul II and is held every three years to celebrate the family as the "fundamental building block of society and the Church," as stated by the World Meeting website.
The theme, chosen by Pope Francis, is "The Gospel of the Family: Joy for the World."
An official prayer, logo and hymn will be especially prepared for the Meeting, as well as a catechetical program to help people prepare for the main event.
The Apostolic Exhortation Amoris Laetitia, "The Joy of Love," published by Pope Francis in March this year will serve as inspiration for the catachetical program.
Archbishop Diarmuid Martin of Dublin told The Catholic Herald the World Meeting of Families 2018 will focus on developing "concrete ideas for the renewal of marriage and family in our Irish Church and society."
In anticipation of the event, Archbishop Martin issued an official invitation to Pope Francis in January. A spokesperson for the Catholic Communications Office stated: "The Apostolic Nuncio to Ireland, His Excellency Archbishop Charles Brown, wrote, 'Kindly be assured the invitation will be given careful consideration.'"
Though all of Ireland hopes the Pontiff will respond with positive news, there is no official notice at this time whether Pope Francis has accepted the invitation.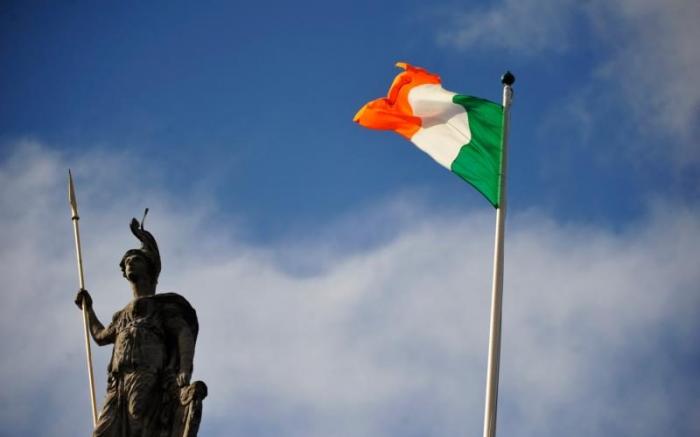 The World Meeting of Families 2018 will take place in Ireland (CNS).
Meanwhile, Archbishop Martin, the president of World Meeting of Families 2018, has already officially began preparations for the 2018 Meeting.
In regards to the Meeting's message, he explained there is "no such thing as the ideal family" but added: "[W]e renounce presenting an ideal, which men and women and young people can aspire to and hope to achieve."
The family is more than a single, specific ideal.
Archbishop Martin stated: "Bishops and cardinals have publicly criticized the document or have tried to place their own interpretation on it in such a way as to fail to grasp the insight of Pope Francis.
"They fear that the emphasis on mercy will weaken the promulgation of the truth, [but it is important not to] allow ourselves to become entangled in trying to produce definitions of the family.
"Family is such a transcultural value that it cannot be defined simply. Family is about love, no matter how imperfect and failing: It is about a love which enriches lives."
---