During his general audience, Pope Francis revealed one of the gravest sins an employer could do to an employee.
The audience began with great emotion as a small group of Chinese pilgrims payed homage to the Pontiff.
They approached him on their knees and wept at his feet as His Holiness blessed them in St. Peter's Square.
The pilgrims from Tianjin brought with them a statue of the  Madonna. Chinese Catholics are all loyal to the Pope and worship the Lord despite the persecution in their country.
After receiving his guests, Pope Francis delivered his message.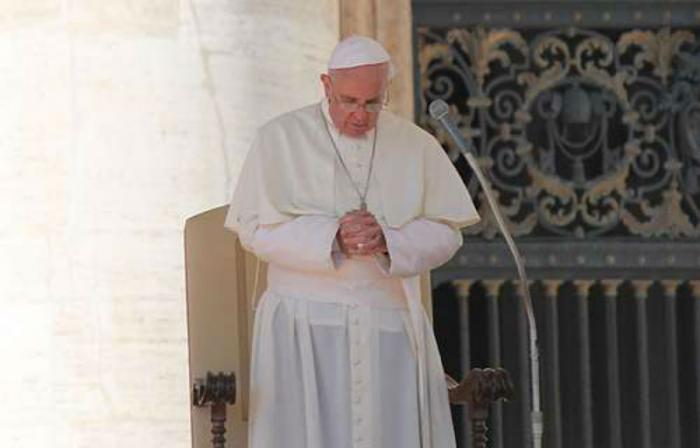 Pope Francis during the Wednesday general audience in St. Peter's Square (Elise Harris/CNA).
The Pontiff explained employees are facing job cuts and relocations at Sky Italia. The satellite channel has been moving offices from Rome to Milan and doesn't seem to care what is happening to its employees as a result.
Pope Francis said: "Those who for economic reasons or to conclude unclear negotiations, close factories and business ventures and take away jobs, this person is committing a very grave sin."
In other words, employers who choose to save money and make questionable deals hurt others who rely on their jobs. Not only are the employees affected, but their families are as well.
Please pray for those facing employment woes. Pray for peace, faith, strength and favor when looking for work.
By
Kenya Sinclair