The Mexican Council of Bishops made a sad phone call Tuesday to report a priest has been missing for over a week in the northern state of Coahuila, Mexico. Fr. Juaquin Hernandez Sifuentes was a parish priest at a church constantly at odds with drug cartels. According to the
Saltillo Diocese
, he was due to take a short vacation beginning January 3. When a close friend was unable to reach him by phone that day, he went to Fr. Sifuentes' home. A neighbor said they saw two young men take Fr. Sifuentes' vehicle but the priest was nowhere to be seen. The friend searched the priest's room at the church and discovered a mess. The closet and drawers were all spread open and clothes littered the floor. The diocese claimed the mess was extremely unusual since Fr. Sifuentes was known for keeping his room tidy. Two days later the friend returned to the priest's room and noticed a full suitcase with Fr. Sifuentes' glasses, which he needs to drive, still inside.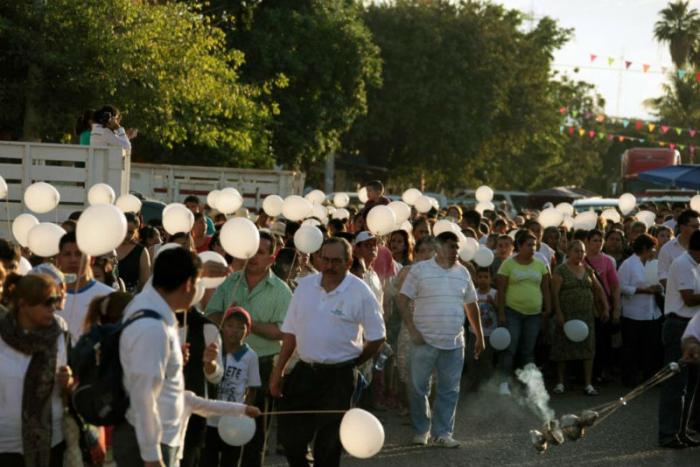 Mexico sees an increase of funerals for priests.
The priest's vehicle was missing, as were his phone, tablet and computer. The Mexican Council of Bishops remain uncertain whether the priest's disappearance was the result of foul play but stated "crime and violence destroy the most sacred thing we have: life." Please join us in a prayer for the safe return of Fr. Sifuentes and the other Mexican priests who remain missing.
Prayer for Missing Priests
O Jesus, Our great High Priest, Hear our humble prayers on behalf of your beloved priests. Give them strength and firm hope, Father. In their loneliness, comfort them In their sorrows, strengthen them In their frustrations, show them it is through suffering the soul is purified And Father God, bring them peace in their current struggle. Lord, heal their wounds whether they be of a physical or mental nature. Jesus, send your Holy Spirit to bring hope, healing and faith. Protect them, Lord, with the angels of war Who battle the enemy and its plans. Return them to their families, Father, And grant them the power to forgive their abductors. Use your priests, Lord, to change the atmosphere And bring sinners to the foot of the Cross. Thank you, Jesus, for your hand in all our lives. Be their comfort, their joy, strength and their help to live and To defend the ideals of the Church. Thank you, Father. Amen.
By
Kenya Sinclair