Thousands of Catholics mourn the loss of St. Francis Xavier Catholic Church, one of the latest casualties in a clash between the Myanmar military and armed ethnic groups.
Religious leaders have called for peace talks and negotiations after over 60 Christian churches have been destroyed.
A long-standing cease-fire came to an end in 2011, leading to a conflict in northern Shan and prompting thousands to flee for their lives.
So many civilians ran into China that the authorities deployed its military along the border, trapping thousands.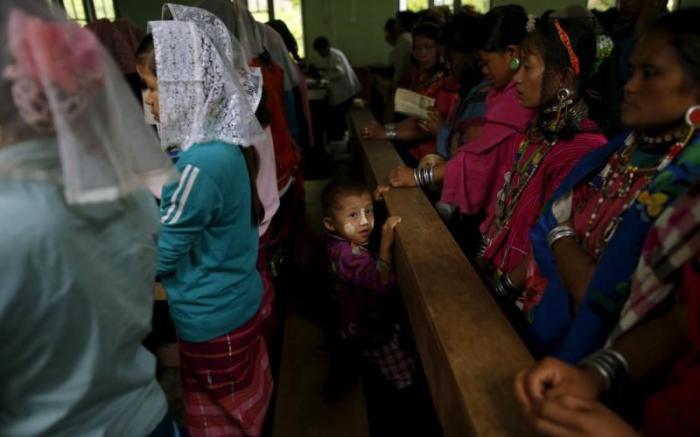 More than 1,000 Burmese Catholics fled to China before the bombing took place (CNS).
Another 10,000 innocents have crowded the border town of Manhai, Myanmar.
At least 11 nongovernmental organizations released a statement December first reading: "We fear that this increasingly volatile security and humanitarian situation will result in new, secondary and even tertiary displacement across Kachin and northern Shan states as we have already begun to see in the past few weeks with a devastating humanitarian impact."
Please pray for protection, peace and hope for those terrified for their lives.
Prayer for Protection
O My God,
I adore Thee and I love Thee with all my heart.
I thank Thee for having created me, for having made me a Catholic and for having watched over me this day.
Pardon me for the evil I have done this day; and if I have done any good, deign to accept it.
Watch over me while I take my rest and deliver me from danger.
May Thy grace be always with me.
Amen.
---