News
St. Mary's Church to be restored to mirror famous JFK wedding
St. Mary's Church in Newport, Rhode Island is famous, partially for John F. Kennedy's marriage to Jacqueline Bouvier in 1953.
The couple worshiped there during their courtship and they vacationed there after their marriage.
They always sat in pew 10.
Architects are using blueprints as a guide to restore the church to its former glory and, upon completion, will mirror the look young Jackie saw as she walked down the aisle.
"They would have walked down the aisle seeing, hopefully, what we put up again," Rev. Kris von Maluski told Daily Mail on Wednesday.
Five years after the wedding, the Roman Catholic Church installed a new organ made by Casavant Frčres of Quebec, Canada.
It was so grand its pipes and casework filled most of the choir loft and covered two stained glass windows, as well as a few other architectural features.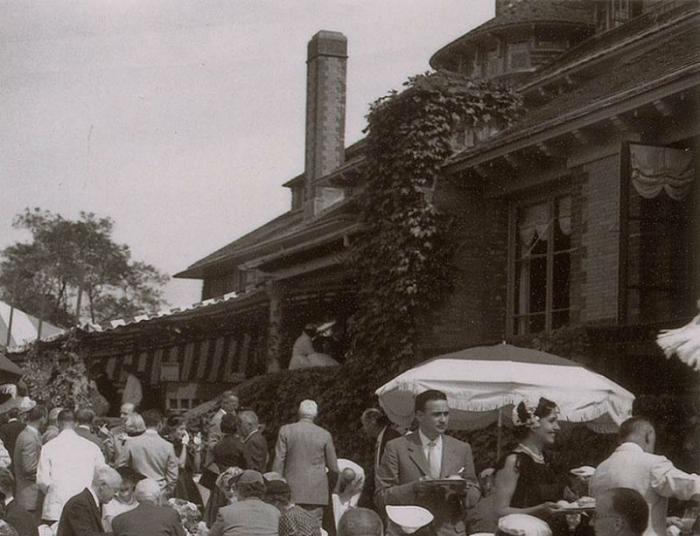 The renovation will restore St. Mary's to its former glory.
Unfortunately, the beautiful organ broke in 2014.
The organ is undergoing a restoration process that includes replacing the casework and pipes to allow it to fit a bit better and to help it match the Gothic style of the church.
St. Mary's was built between 1848 and 1852. It is a national historic shrine and served as the U.S. Naval Academy's temporary chapel when units were moved to Newport.
To help pay for the $600,000 cost to refurbish the organ and $200,000 needed to reconstruct the choir loft, as well as additional funds to maintain the organ and provide music scholarship and programs, the church is launching a fundraising campaign.
Von Maluski said the church is a popular tourist spot for people who are interested in the Kennedys. Each year St. Mary's holds a special summer program called "Return to Camelot," which includes live organ music from the famous wedding and a video presentation of the Kennedys' time at the church.
By Kenya Sinclair