A church sitting on the site believed to be the exact spot of Christ's transfiguration has been vandalized.
The Jerusalem Post reported the Church of the Transfiguration in northern Israel was robbed and vandalized earlier this week.
Church officials reported multiple chalices were stolen, icons were damaged, a donation box was robbed and Communion bread was strewn across the floor.
Despite the damage and mess, there was no graffiti.
Wadie Abunassar, a spokesman for bishops in the Holy Land, explained the lack of graffiti lead investigators to believe the vandals and thieves were not Jewish extremists.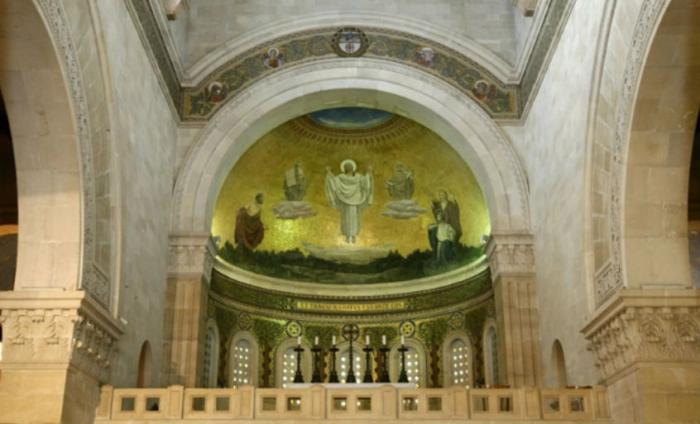 Chalices were stolen and icons were damaged during the robbery (Jack Guez/AFP).
Abunassar did not specify how many chalices were stolen from the Basilica of the Transfiguration or how much money was stolen, but he did say a report with local authorities has been placed.
The transfiguration of Christ is when Jesus and three of his apostles, Peter, James and John, went to the Mount of Transfiguration to pray.
While in prayer, Jesus began to shine with supernatural light and Moses and Elijah appeared beside him.
More details can be found in Matthew 17:1-9, Mark 9:2-8, Luke 9:28-36 and 2 Peter 1:16-18.
---