News
'The priests and nuns will speak out' – Philippine president threatens humanitarian groups with death
Philippine President Rodrigo Duterte threatened to kill human rights activists for interfering with the bloody war on drugs.
Duterte warned human rights campaigners on Monday after talking up his controversial war on drugs and encouragement of extrajudicial killings.
He stated: "The human rights (defenders) say I kill. I say: 'Okay, I'll stop.' They (drug users) will multiply.
"When harvest time comes, there will be more of them who will die. Then I will include you among them because you let them multiply."
Activists were shocked then angered by the threat, with Amnesty International Philippines claiming they were "appalled," then stating:
"This pronouncement is…inciting hate towards anyone who expresses dissent on his war against drugs."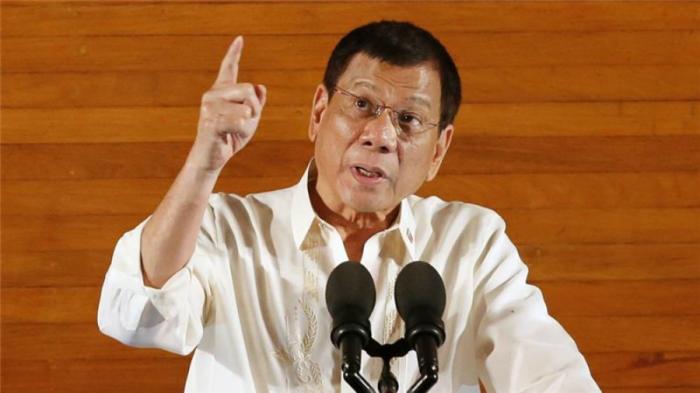 President Duterte has threatened human rights campaigners (EPA).
The National Alliance against Killings Philippines, a newly formed coalition of rights groups, believes the threat is to be taken seriously, then called for Duterte to respond.
"His comment – that human rights is part of the drug problem and, as such, human rights advocates should be targeted too — can be interpreted as a declaration of an open season on human rights defenders."
Father Atilano Fajardo of the archdiocese of Manila stated: "This (threat) is a continuation of his effort to create a culture of fear, a culture of violence. We will not let this come to pass.
"That is why he is more threatening. He cannot just frighten us. The priests and nuns will speak out."
Duterte, who claimed he would be "happy to slaughter" three million drug addicts and compared his leadership to Adolf Hitler, has already created controversy with foreign powers but by threatening humanitarian groups, he may have created too much controversy from within.
By Kenya Sinclair (CALIFORNIA NETWORK)