News
'We apologize for all the wrongs the Church committed' – Rwanda receives apology from bishops
When Rwanda's president Juvenal Habyarimana's plane was shot down in 1994, a minority group was targeted for genocide.
Thousands of Tutsis, a minority group in Rwanda, sought refuge in Catholic and Protestant churches.
Unbeknownst to the Tutsis, many priests, nuns and clergymen were more than willing to turn on the Tutsis in their time of need.
As Hutu militia surrounded churches, shot into crowds, massacred everyone inside and throwing grenades, many Rwandese citizens were brutally murdered.
African Rights, a group who wrote an account of the violence, claimed, "More Rwandese citizens died in churches and parishes than anywhere else."
On Sunday, the Catholic Church in Rwanda made a public apology.
According to Catholic Herald, the statement by the Conference of Catholic Bishops was read in parishes across the country.
"We apologise for all the wrongs the Church committed. We apologise on behalf of all Christians for all forms of wrongs we committed.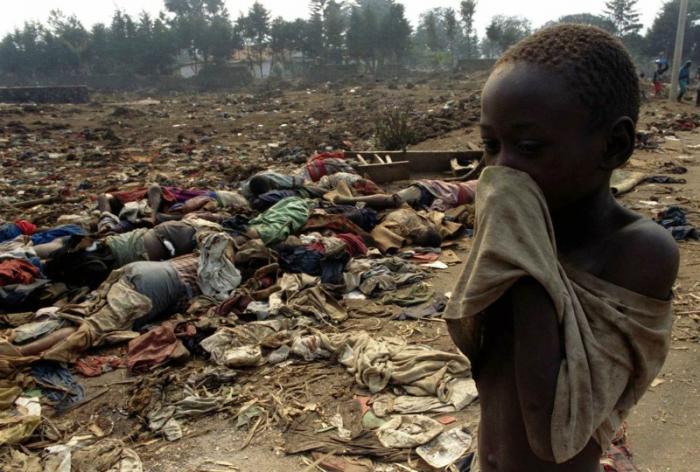 Rwanda received an apology for genocide.
"We regret that Church members violated their oath of allegiance to God's commandments."
The statement continued, admitted Church members planned, aided and executed over 800,000 ethnic Tutsis.
"Forgive us for the crime of hate in the country to the extent of also hating our colleagues because of their ethnicity.
"We didn't show that we are one family but instead killed each other."
The statement concluded at the same time Pope Francis formally concluded the conclusion of the Holy Year of Mercy, according to Bishop Phillipe Rukamba, a spokesman for the Catholic Church in Rwanda.
Bishop Rukamba added: "We know that there are church members who played a role in the genocide, killed people and looted their properties. What we don't agree with is that the church itself played a role in the genocide."
By Kenya Sinclair