A wedding in Delaware came to a painful conclusion when twenty-two guests were thrown from a wagon onto a freeway.
One couple's blissful wedding day was cut short when a wagon, pulled by a van on Coastal Highway (Route 1), was overturned.
The van, pulled by a 76-year-old driver, remained upright as over 20 guests tumbled out of the wagon, onto the freeway and shoulder.
NBC 10 reported the accident occurred at 4:40 pm after the wagon began to sway, then overturned.
Authorities reported several bumps and bruises but only twelve people were sent to the hospital.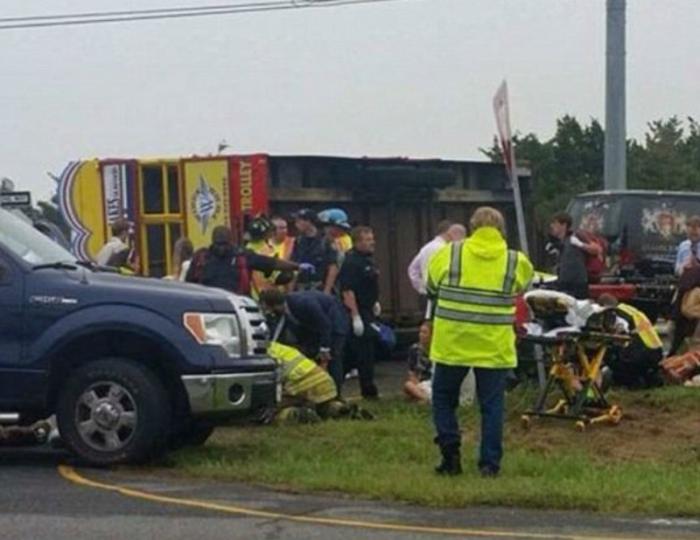 Twenty-two people were injured in the accident (Delmarva Firefighter).
None of the guests had life-threatening injuries.
Delaware State Police continue to investigate the accident and believe wind may have played a role in the unfortunate event.
In the area of the crash, gusts up to 15mph were reported.
There is currently no news concerning the status of the bride or groom, or whether they were even on the wagon at the time of the accident.
---