Articles
What every Catholic should add to their morning routine
Everyone has a daily routine but many overlook the one simple thing they can do to change the atmosphere around them.
The Bible tells us the Lord hears our prayers (Jeremiah 29:12).
Most of us pray every single day to the saints, to the Lord or the Virgin Mary – but what are we forgetting?
Each day it's important for Catholics to engage with the Lord in a way that benefits others.
One important thing every believer needs to add to their morning routine is a special prayer in which we ask the Lord to help us touch people's lives through our everyday interactions.
It's simple: If you work at a grocery store, you can pray over your hands. Ask the Lord to bless your hands so every food item that you handle carries with it a blessing from God.
People bring the food home and they eat the blessings, which can positively impact their lives.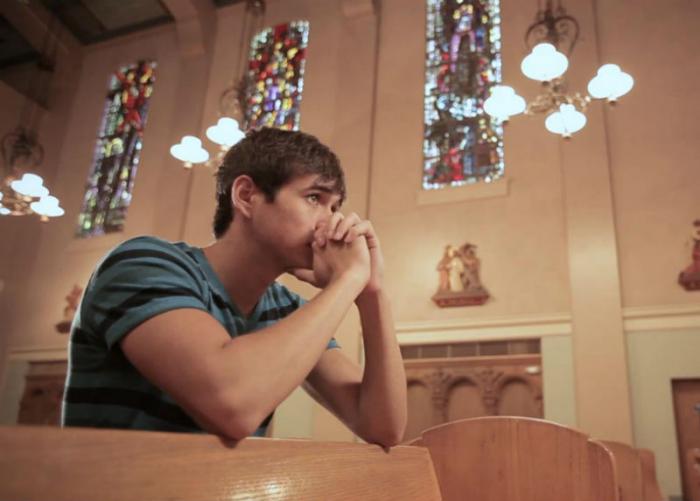 Prayer is a powerful tool – use it (LifeTeen).
If you are a stay-at-home parent, ask God to bless your interactions with your children.
The great thing about God is His Holy Spirit.
When the Spirit is around, the entire atmosphere changes. Suddenly people are happier, they're more open to the gifts of the lord, they want to smile more and whatever problems they had seem distant and unimportant.
Have faith in the Lord and ask to be used to plant seeds of Truth, faith and blessings in others.
John 7:38 tells us to turn to Christ and all who believe in the Lord are blessed.
It says, "From his heart shall flow streams of living water."
It's time to pray for that living water to start flowing through us and to the people we encounter in our daily lives.
Heavenly Father,
Fill me with your blessings.
Overflow my cup and help me spread your love to the people I encounter today.
Thank you, Father, for showering me in your forgiveness, mercy and love.
Amen.
---