Long, happy marriages don't happen by accident. Here's one couple's story of love, respect, and building a life of faith.
Who said that lifelong love doesn't exist?
Stories like this one, so full of love, bring hope to a world where getting married and pledging undying love and faithfulness—for better or worse, in sickness and in health—seems not to be "in vogue" anymore, and seems to be a thing of the past. But of course, love and commitment are not a matter of fashion but of will, as this lovable couple shows us.
Rodolfo and Luz María Abigail shared with Aleteia their wonderful love story of more than 64 years. They opened the intimacy of their hearts to us, for which we feel honored and grateful. We will do our best to respond to this great act of trust with this small tribute to their love.
At the age of 12, young Rodolfo went to study at the minor seminary to become a priest. He then went on to the major seminary, and eventually arrived to study in Rome. Just a few months before his ordination, however, and after profound discernment, he realized that it was not the path God was calling him to take.
He would be called "father," but not as a priest. Instead he would be a biological father (and a spiritual one, although as a layman) of a large family. Soon after leaving seminary, Rodolfo met his beloved Luz Maria, with whom he shared the call to service in the Catholic Action group in his hometown of Monterrey, Mexico.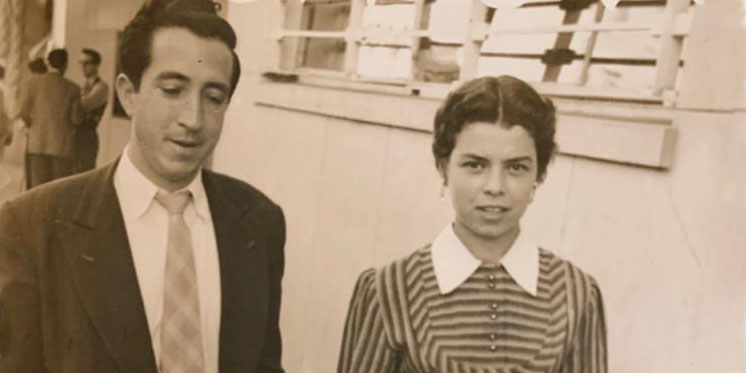 They both loved Jesus in the Eucharist, and attended daily Mass. After Mass, in true gentlemanly fashion, he would accompany her home — the woman on whom he had already set his eyes, along with a woman who was a mutual friend. These daily walks allowed them to keep falling in love, little by little.
As it happens sometimes, not only in romantic novels but also in real life, this common friend started to show interest in Rodolfo, which motivated him not to waste any more time. He asked Luz María, the woman with whose smile he fell in love more and more each day, to be his girlfriend. He was 24 and she was 21.
We can't help but notice how romantic and elegant, how dignified and patient, was this love story of the 1950s. It's the same attitude the couple has taught to their large family, that continues to grow to this day.
Marriage proposal
The dignity that Rodolfo always recognized in true love led him to want to take the next step, with the reverence it deserved. When he wanted to propose marriage to the woman who'd already stolen his heart, he had a priest accompany him to her house. There, with the priest as his advocate, he asked Luz Maria's parents for her hand in marriage.
They celebrated the Sacrament of Matrimony on August 11, 1956, after almost 3 years of courtship.
Open to life and centering their love on God and the Virgin Mary, they went on to have a family with 5 children: Magdalena, Luz María, Rodolfo, Juan Carlos (QEPD) and Abigail. They currently have 17 grandchildren and 4 great-grandchildren.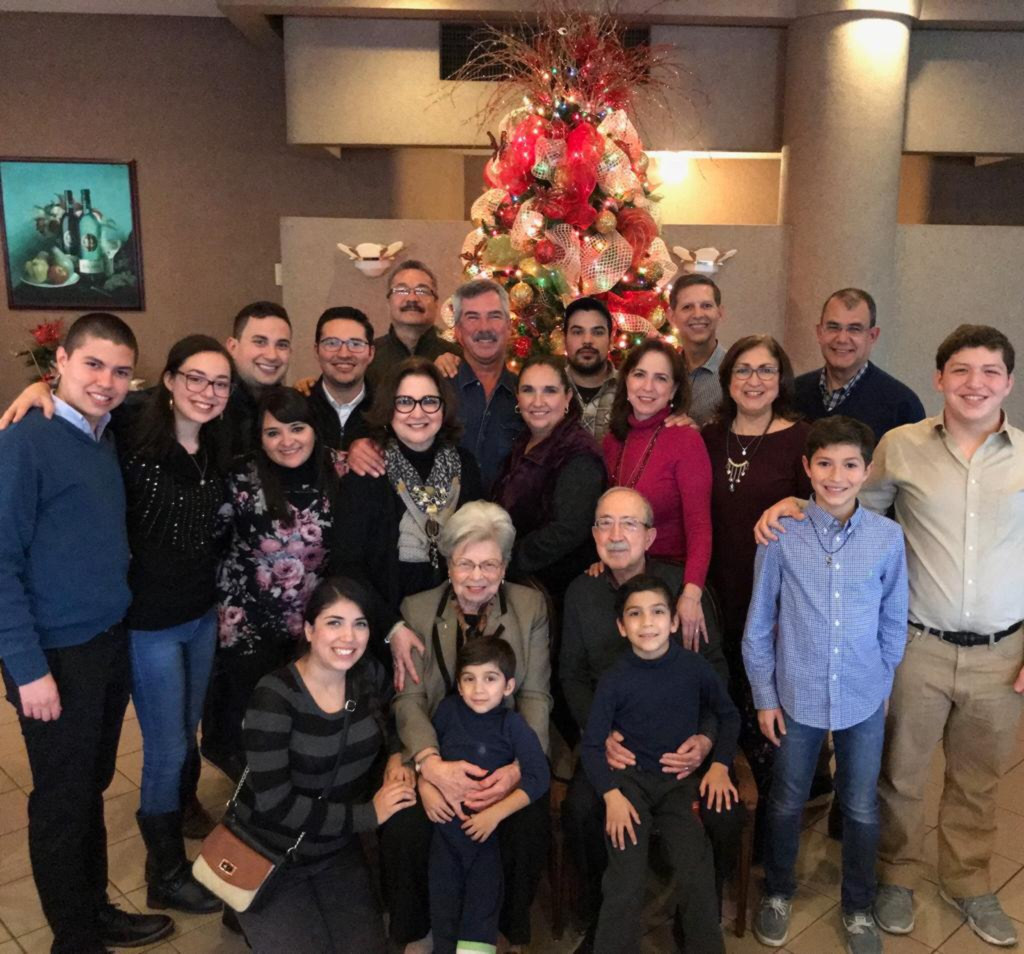 In addition to having God as the central axis of their lives, the values of work, service, and unreserved generosity to others have helped them to keep their feet on the ground and their eyes on heaven. We asked them a few questions about what they've learned in 64 years of marriage.
What does "in sickness and in health" mean to you?
"It means always being united in looking out for each other. God made us two to be one, so that we would live together, and so that whatever we do would always be with God's help. We always ask to go to heaven together. We don't want to be apart at all. Everything, even our prayers, we've tried to do together. Today we take care of each other and that gives us a lot of happiness."
What would you say to young couples today who find it very easy to give up on their marriages?
"They should remember what they promised before God: that they would always be united. They should give themselves to each other, always seeking to do good. They need to communicate at every moment, and both should hold the hand of God and the Virgin."
The great devotion and religiosity that has characterized their married life was the fruit of the formation that both received in their homes. In fact, they have at least two grandchildren who may have a vocation to the priesthood and are now studying in the seminary, both sons of their youngest daughter, Abigail.
I could continue to write so much about this almost-70-year-old love. I can only thank God for the love of Rodolfo and Luz María. I hope that this story is like a breath of fresh air for many young people who have lost the desire to marry and raise a God-centered family.
It's also a hopeful balm for many marriages in crisis who believe that perhaps God has fallen asleep and isn't listening to them. No! God never sleeps. You and your marriage are in His heart, and he knows your pain.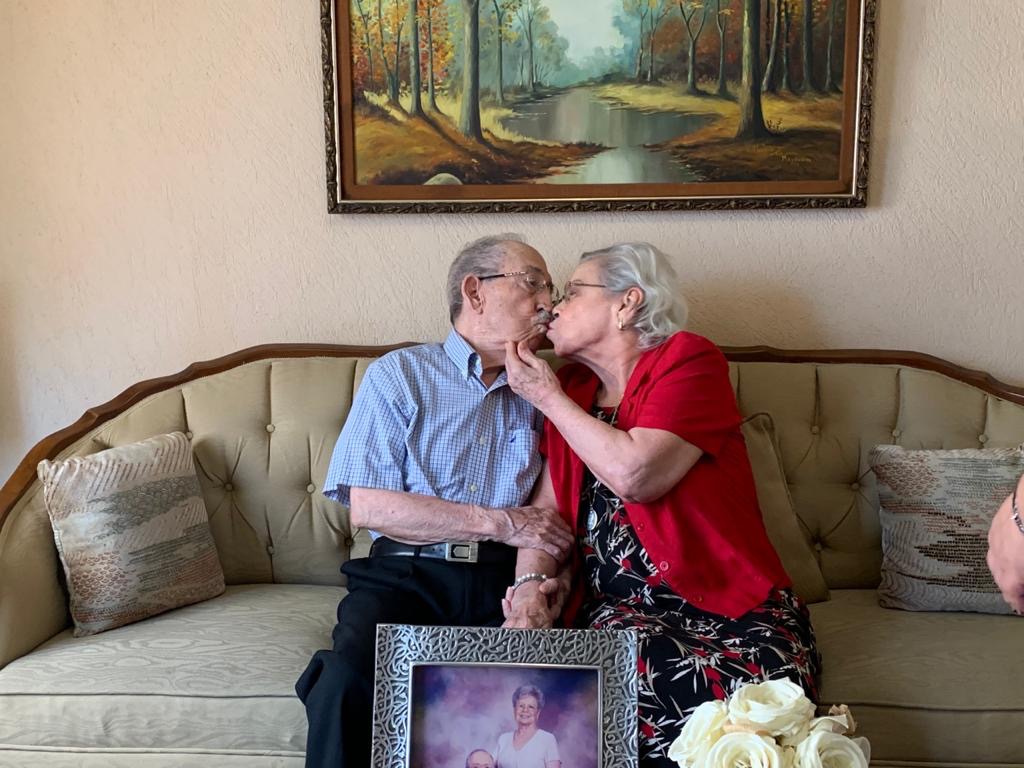 A love like that of Rodolfo and Luz Maria is as relevant and possible today as it was in the last century. Through God all things are possible. Ask Jesus and the Virgin, with all your heart, to renew your love.
Remember that every valid sacramental marriage has within it everything it needs to be saved from crises, because the grace of the sacrament comes from Christ Himself, who has the power to make all things new.
Another inspiring couple who recently celebrated 69 years of happy marriage shared some sweet photos from their day, which can be seen here: