Articles
Where are all the sainthood candidates coming from? One country finds more Causes opened than others
The Vatican has been overrun with an overwhelming number of sainthood Causes, with the majority of candidates being Italian.
Cardinal Angelo Amato explained four of every open Cause is Italian and has been for the past decade.
There were 351 dossiers documenting the holiness of sainthood candidates between 2006 and 2016, with 139 being Italian.
Within that time frame, 43 countries submitted at least one "positio," or a series of documents of virtues, miracles or martyrdom of potential candidates.
The "positios" are part of the process to determine a candidate's holiness.
According to the Catholic Herald, the submissions in the past decade are:
139 from Italy
60 from Spain
22 from Poland
13 from Brazil
10 from France
Eight from India
Seven each from the United States, Mexico, Colombia, Germany and Hungary
Six from Portugal
Four from the Philippines
Three each from Canada, England and Wales, Puerto Rico, Chile, Peru and Romania
Two from South Korea, Myanmar, Lebanon, Guatemala, Uganda, Austria, Bosnia-Herzegovina, Croatia and Slovakia
One each from New Zealand, Algeria, Somalia, South Africa, Madagascar, Japan, Singapore, Argentina, Bolivia, Cuba, Ecuador, El Salvador, Uruguay, Lithuania and Czech Republic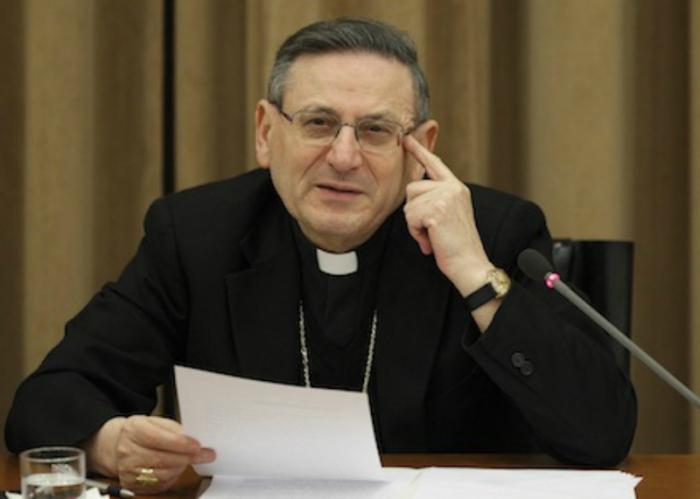 Cardinal Angelo Amato (CNS).
Of the 351 candidates, Cardinal Amato explained 58 are potential martyrs.
Last year, the Cardinal announced 14 beatifications and 10 canonizations for saints hailing from Albania, Argentina, France, Italy, Mexico, Poland, Spain and Sweden.
New saints include:
One bishop, St. Manuel Gonzalez Garcia from Spain
Four priests, including the Argentine "gaucho priest," St. Jose Gabriel del Rosario Brochero
Three religious women: St. Teresa of Kolkata, St. Mary Elizabeth Hesselblad of Sweden and French Carmelite writer and mystic, St. Elizabeth of the Holy Trinity
Two martyrs, including St. Jose Sanchez del Rio, a 14-year-old Mexican boy martyred for refusing to renounce his faith
The Cardinal said these "dry statistics flow wildly and abundantly, like fresh water in a desert oasis, the vital life-blood of holiness that bursts forth into the world," making it fertile.
Many have lived holy lives in accordance to the Word of God, leaving the office of open Causes infinitely busy with its sacred work.
---