Pope Francis has exercised his papal authority and sacked the head of the Knights of Malta following a controversy within the ancient chivalric organization. In dismissing the leader, Pope Francis has made a rare use of power as the absolute monarch of Vatican City and the leader of the Church.
Today's popes rarely exercise their power in public, but the sacking of Grand Master Matthew Festing may be one example. Pope Francis asked the Grand Master of the Knights of Malta to resign on Tuesday, which he promptly did. His obedience to our Holy Father is meritorious.
The cause for the resignation stems from a controversy that erupted among the knights after a humanitarian program they work with was found to be distributing condoms in developing countries.
When the fact was discovered, the knight in charge of overseeing the program shut it down. That knight was Grand Chancellor Albrecht Freiherr von Boselager, who was also the third highest member in the order.
Despite the fact he shut down the program, Cardinal Raymond Burke insisted he be dismissed. Cardinal Burke is responsible for conveying Pope Francis' wishes to the order. However, Pope Francis did not request that Boselager be dismissed.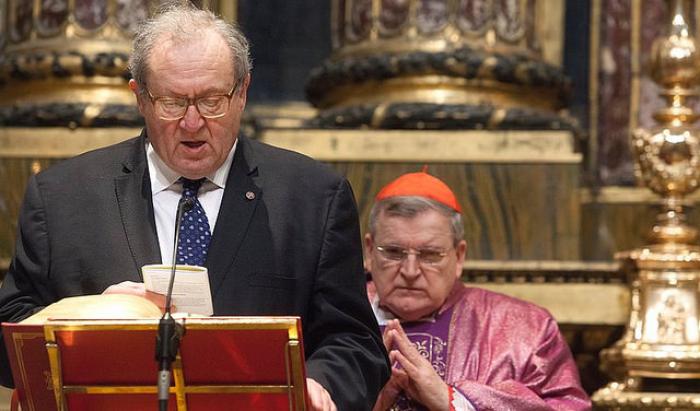 Boeslager appealed to the Pope, and the Holy Father sent a team to investigate what the heck was going on between Knights.
The team sent by Pope Francis then faced difficulty, Festing refused to cooperate with the investigation. Festing alleged that some of the members of the commission had conflicts of interest because they were linked to a Swiss fund which had a financial interest in the Order.
It is this refusal to cooperate that seems to have brought about the request for his resignation. Mr. Festing resigned on Tuesday immediately following a meeting with the pope.
While some of the Knights of Malta may not feel it justified for the pope to intervene in their affairs, the Holy Father is the head of the Church, and the Order exists to serve the Church.
As for the use of condoms, they are forbidden under Catholic teaching. However, both Benedict XVI and Pope Francis have suggested there may be limited circumstances where their use may be justified, such as to stop the spread of deadly diseases, for example. However, this idea should not be taken as official teaching, and all sexual union should be confined to the proper boundaries of a loving marriage that are open to the creative power of God. If abstinence is followed in all other cases, the need for a condom becomes perfectly nonexistent.
By Marshall Connolly